Packaging, Bundle & Closer Look
Crucial haven't changed their packaging much in a long time, though it serves a simple purpose of protecting the drive and showing some basic figures. The image on the front is clear.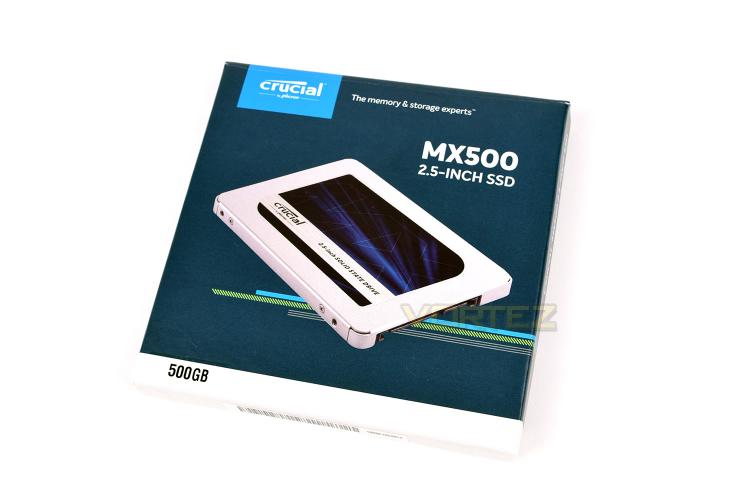 The reverse side looks equally as dated though it gives all the information you might need when deciding which SSD to purchase.
Opening up the packaging, the drive is held in place by some thin plastic. There's little fear of any damage in transit, so it's good to see Crucial being frugal with their packaging – helping the environment is never a bad thing.
The small leaflet included gives instructions on the included Acronis disk cloning software as well as useful customer support information.
The silver and blue appearance on the front of the drive is beginning to look a little old and dated now. This won't be an issue in many systems, but with some users focusing a lot of effort onto the internal appearance of their machines, this could easily ruin such a colour scheme.
The reverse side gives all serial numbers and information on the construction and local regulations applicable.
Due to the 7mm form factor, Crucial have bundled a small spacer for use in machines designed for the larger 9.5mm drives.