Introduction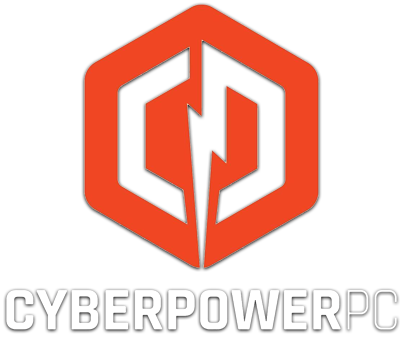 Product On Review:
Hyper Liquid X139
Manufacturer:
Cyberpower UK
MSRP:
£4999 (inc. V.A.T.)
System integrators the world over offer a wide range of desktop PCs with custom configurations, built and shipped to your door with a minimum of fuss and bother. They're a god-send for anyone who needs a PC that's not a standardised (and often underwhelming) box from the likes or Dell or HP, and doesn't have the time, skills or confidence to assemble a system themselves. That being said, with systems assembled to a tight margin for cost-conscious customers, even these configured systems can get a little cookie-cutter.
So it must come as something of a relief to the tech-heads at
Cyberpower UK
and other SIs when the more exotic orders come in, allowing them to draw from years of experience to create PCs which aren't just plain boxes, but rather have something just a little bit special.
In common with other SIs both in the UK and abroad, Cyberpower UK offers a range of systems more towards the boutique end of the market, with specific features that test the hard-learned skills of the product design team. One of those skills is the crafting of the perfect bespoke water-cooling loop.
Cyberpower UK's Hyper Liquid X139 pushes the performance envelope with flagship components from Intel, NVIDIA, EK WB, Lian Li and Corsair, leveraging a dual-loop cooling setup with hard tuning for a crisp finish that will be the envy of all.
About Cyberpower UK
Who is Cyberpower? Originally founded in the United States, Cyberpower Inc is one of the leading brands in the competitive US computer market. With vast global backing from leading technology brands such as Intel, AMD, Nvidia, Asus and Microsoft etc, we aim to deliver the most up to date hardware for your needs at wholesale prices, and bring the well renowned name of Cyberpower Inc to the UK.

With vision, commitment and determination we can manufacture a vast range of custom built PC systems to suit the needs of any individual or company. Our PC systems are built with utmost care and attention as we strive towards making this not just our profession, but our obsession.
Typically when a system is described as 'water cooled' it's using a closed loop AIO such as those in the
Corsair Hydro Series
. Custom water cooled systems however can utilise a bespoke water cooling loop, complete with water block, tubing, fittings, and radiator, that offer not only cleaner aesthetics but also better performance than an off-the-shelf AIO. The CPU, GPU or both might take advantage of this solution that's ideal for those with demanding performance requirements and deeper pockets than mainstream consumers.
As a system equipped with Intel's blisteringly fast 13th Gen. Core i9-13900KS, NVIDIA's brutal GeForce RTX 4090, and other high-performance parts from MSI and Kingston, the Hyper Liquid X139's baseline is a configuration that warrants respect and admiration. It also arrives with a very very hefty price-tag of a shade under £5000 (inclusive of V.A.T.). It is therefore not a configuration for the budget-conscious, but rather for the enthusiast or content creator with money to spend but without the time or expertise to accomplish what Cyberpower UK's experts can achieve.