Introduction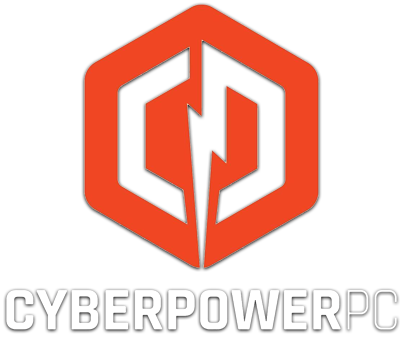 Product Name:
Infinity X115 GT
Manufacturer:
Cyberpower PC
MSRP (as configured):
£1,183.20 inc. V.A.T.
Times continue to be tough for the nascent enthusiast wishing to venture into the glorious world of PC gaming. Component shortages have been ongoing throughout 2021, particularly in the arena of graphics cards, pushing prices higher and delaying the entrance of many into the PC Gaming community through DIY assembly. Others have relied on pairing older hardware with new, with mixed results. It's a state of affairs that's all-but untenable, but there is another route.
Throughout the shortages System Integrators have been a reliable way to assemble a PC with
all
modern components. While not unaffected by price inflation, they have at least guided newcomers through the process, and in a timely fashion brought each item together in a whole that's more than the sum of its parts.
With colleges and universities now returning to in-person lectures and schools being back in session, it's past time we saw exactly what it takes to get on the ladder today. Enter
Cyberpower PC
with the Infinity X115 GT, a system catering to the gaming mainstream while offering a framework that the user can build on as their passion for the pastime evolves.
The Infinity X115 GT is a system with Intel's 11th Gen. Rocket Lake platform at its heart. Its standard configuration features a Core i5-11400 CPU and MSI B560M motherboard, which in combination is a great place to start for a flexible system oriented towards both gaming and your studies. They're joined by 16GB of CORSAIR DDR4-3200MHz memory and an Intel 1TB 670p NVMe SSD, two other components that, while not flashy, are fast workhorse options. Then we get to the GPU, rarely an uncontroversial selection.
Cyberpower PC opted to equip an NVIDIA GeForce RTX 3060 as the default GPU for this system, a card that even now has a premium price despite its position as the entry-point into NVIDIA's RTX ecosystem. Retail channels have priced the card from £429 despite NVIDIA's launch MSRP of £299, with some partner models hitting well over £600. This will have significant ramifications on the price and overall value of the Infinity X115 GT specification, but more on that later.
Bringing it all together are Cooler Master's MasterBox MB311L case and MWE 650 Gold power supply. The former adds a touch of gaming aesthetic to proceedings, including RGB LED illumination, while the latter should be a reliable fully-modular PSU that has plenty of headway for a system with the selected components.
Of course the entire system is configurable above and beyond these selections, so if you need more oomph then it's well within the scope of the
System Configurator
to select it. What's important about the components selected however is the price.
The entire system, including delivery and warranty, is available for £1183.20 inc VAT. That's considerably below the symbolic watershed point of £1500, and below the £1200 mark that has become one of these strange psychological barriers to entry when not wanting to 'break the bank'. If we want the recent popularity of PC Gaming to continue and even grow then it's systems like these that will be the bread-and-butter of the SI market going forward, but only if such a system represents an effective and desirable solution.
About Cyberpower PC
Originally founded in the United States, Cyberpower Inc is one of the leading brands in the competitive US computer market. With vast global backing from leading technology brands such as Intel, AMD, Nvidia, Asus and Microsoft etc, we aim to deliver the most up to date hardware for your needs at wholesale prices, and bring the well renowned name of Cyberpower Inc to the UK. With vision, commitment and determination we can manufacture a vast range of custom built PC systems to suit the needs of any individual or company. Our PC systems are built with utmost care and attention as we strive towards making this not just our profession, but our obsession.