Introduction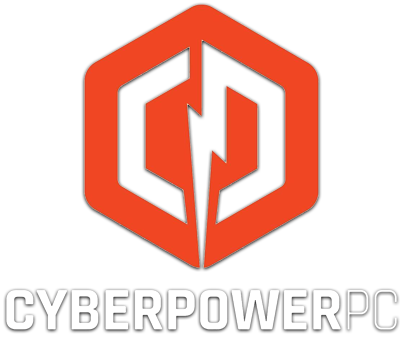 Product On Review:
Ultra 55 4T
Manufacturer:
Cyberpower PC UK
System Price (UK MSRP):
£999.60 inc. V.A.T.
Introduction
Summer 2023 is now in full swing and with it a whole raft of new games are launching to fill your idle hours. Soon we'll reach Autumn, when countless thousands of eager learners will be beginning or continuing their journey in education, learners who will need some space to decompress through online as well as offline worlds. So what better time to investigate invest in a new system, hopefully one that doesn't quite push wallets to breaking point.
In our last system review we looked at
Cyberpower PC
's Hyper Liquid X139, an exceptionally high-end customisable solution with premium components and bespoke water cooling. Today we're aiming our sights a little more down to earth with the
Ultra 55 4T
, a significantly more affordable platform that can grow and evolve while still offering the day one performance you need.
Coming in at a hair under £1000 inclusive of VAT, the Ultra 55 4T is more of a mainstream than entry-level gaming system. To maximise performance at this price point it compromises by having few frills and emphasising a balance of components for the best overall experience, and to keep it at a keen budget they return to some old classics where it's most appropriate. Unlike most of Cyberpower PC's catalogue however, the Ultra 55 4T has a fixed set of components which cannot be modified, they can only be added to. This inflexibility is a very real consequence of their effort to pair down overheads and maintain that price.
The Ultra 55 4T's beating heart is AMD's Ryzen 5 5500, a 6c/12t CPU that can pair with inexpensive B550 motherboards and DDR4 RAM. From a previous generation it may be, but that processor can still go when the situation demands. It should be plenty for 1440p with plenty of eye candy, as well as almost trivially supporting desktop productivity applications. The CPU is cooled by the stock AMD Wraith Stealth so we're expecting some toasty temperatures under load.
New joins old in the form of NVIDIA's GeForce RTX 4060 Ti 8GB. Somewhat maligned by reviews on launch, it's still an upgrade to its RTX 30-series predecessor through both marginal performance and new technologies such as DLSS 3. That latter fact could be key in unlocking 1440p gameplay in the most modern FPS titles, particularly as engine complexity and VRAM footprint at higher resolutions increase in coming years.
Joining the mATX B550 motherboard and 16GB of DDR4 memory is a 1TB M.2 SSD from Intel. That's capacious enough for Windows 11 alongside plenty of games, and will ensure fast boot times and generally smooth OS operation. Games too will benefit from its raw performance, although the results will tend to be more subtle except in isolated instances.
Putting the finishing touches to the setup is an Intel PCIe WiFi 6 network card, Cyberpower-branded mid-tower chassis, and three 120mm ARGB fans. An InWin A65e PSU keeps the system ticking and is rated up to 650W, allowing it to accommodate some modest additions to the base specification over time.
On paper this is a modest system, built to budget and a broad capability envelope for both work and gaming. It's intended for more frugal gamers and PC users who need a system with some punch but who don't have the time, skills or confidence to assemble the parts themselves. Furthermore, it is backed by a more hassle-free warranty than you might expect from components bought individually and assembled yourself.
So, will we be wowed by this £1000 powerhouse, or is it a compromise too far?