Closer Look
The Primal Comet system uses a Corsair Spec-01 Gaming chassis with an acrylic side panel to allow the user to see the running internals of their system. DinoPC have added some blue LED light strips to make the system shine at night.
The front of the case is a 50/50 between a mesh design as well as a solid plastic. This aids cooling while also looking pretty damn awesome!
The top of the case features a pair of 120mm fan mounts which would facilitate an upgrade to a 240mm radiator, or just to add extra intake/exhaust fans if required. (DinoPC allow customisation on their site to upgrade the CPU cooler to AIO options).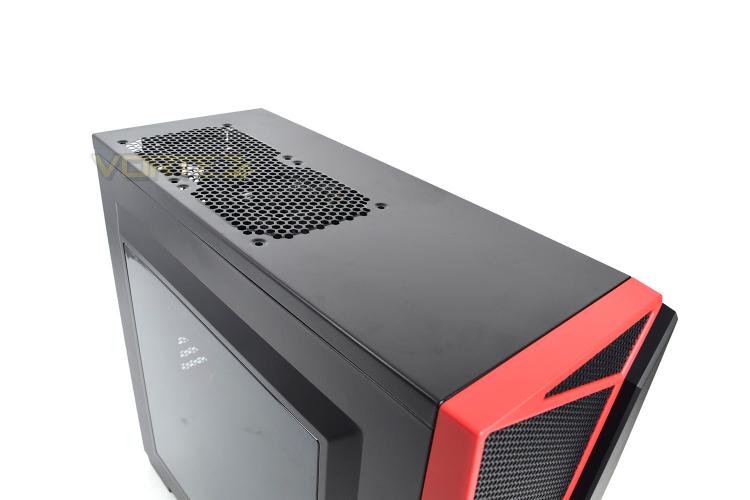 Swinging round to the rear, we can see the 120mm exhaust fan helping to keep the entire system cool. Alongside that are 6x USB 3.0 ports, separate PS/2 ports for a keyboard and mouse, your standard audio input/outputs and a single gigabit Ethernet port.
On the graphics card, we're given a pair of HDMI, a pair of DisplayPorts and a single DVI connection.
That's not all, we also get an internet WiFi card as standard, in case you're not in a position to wire into your router.