Packaging & Bundle
In a surprisingly large box, the Elgato colouring scheme is obvious from the outset. There's a fancy design and the product title but it's pretty much style over function here.
Any information that was lacking on the front is more than made up for on the back. There's plenty here to work from, as well as a practical image of the microphone in use with a preview of the software also.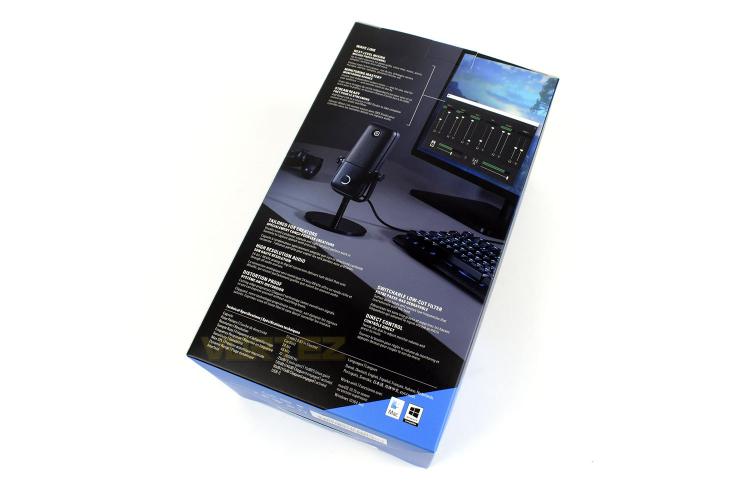 Along with the Wave 1 you'll also find a brief instruction page, a Type-A to Type-C rubber cable and an adaptor for mounting the microphone on a boom arm. Nice and simple.