Packaging & First Look (Asphalt)
The Asphalt comes in a very simple cardboard tube with a Fnatic sticker on the front.
Once taken from the packaging it's clear that the Asphalt pulls no punches and is very bold in its design. There is a large Fnatic logo with a paint splatter effect across the surface. The colours are very bright and bold and, if you like colourful mousepads, this will be right up your street.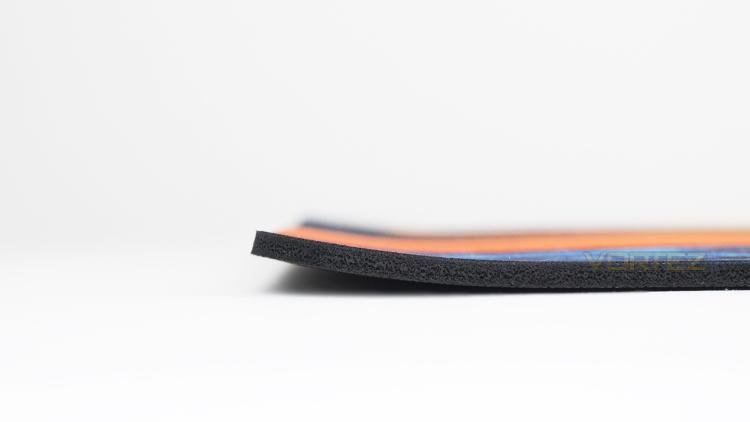 One thing we did note is that when first taking the mousepad out of the packaging the left and right edge were slightly curved, and thus caused the edges to lift off the surface it was placed on.