Closer Look (Without Cooler)
Removing the cooler from our Phoenix GS reveals a large heatsink which splits into two separate parts. This heatsink makes use of four copper heatpipes and also uses a copper baseplate for heat transfer.
Thermal pads are placed over the VRMS and memory chips.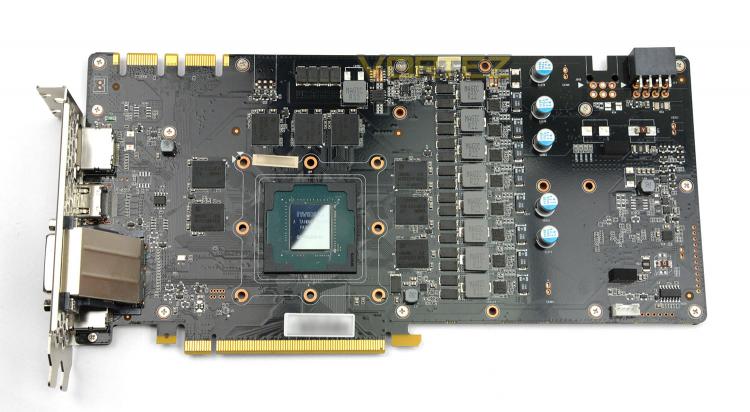 Having detached the cooler we can also now clearly see the inner workings of the Phoenix GS. This PCB is uses a custom design – taking a different size, using a specific layout and custom component selection.
At the centre of GTX 1070 is of course the GP104 GPU which uses Pascal architecture and is 22nm. Gainward has applied a 9% applied to this GPU compared to the NVIDIA reference design and over the page we'll be testing this graphics card out to see how significant this modification makes.