Introduction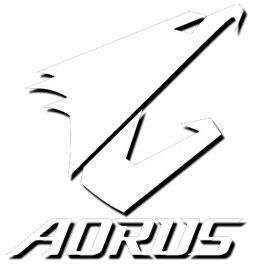 Product on Review
: AORUS Z270X-Gaming 7
Manufacturer & Sponsor
:
GIGABYTE
Street Price
: £200 GBP / $250 USD
AORUS is a name which is strongly associated with gaming laptops and although the brand has operated as a separate entity, some may be surprised to discover that AORUS has in fact been a subsidiary of GIGABYTE for many years. But, a reconfiguration has taken place and AORUS will now represent the very best that GIGABYTE has to offer and therefore, all products will bear a premium feature-set. So, what does this have to do with motherboards? Well, AORUS-branded motherboards are debuting on the new Intel Z270 chipset and today, we'll be exploring the delights of the all-new Gaming 7.
In our hands today is the AORUS Z270X-Gaming 7 an Intel Z270 motherboard which seeks to provide gamers and enthusiasts with a high-end feature-set including cutting-edge options such as Thunderbolt 3, dual-M.2 slots, Creative Sound Core3D and much more.
Join us as we explore this new offering and see how it matches up to a number of other Z270 motherboards.
About GIGABYTE
Founded in 1986, GIGABYTE is committed to providing top-notch solutions that "upgrade your life". We are regarded as a pioneer in innovation with groundbreaking excitements such as Ultra Durable™ — a revolutionary technology that redefines the industry, WINDFORCE™ — exclusive heat dissipation design that builds for extreme performance, G1™ Gaming series—the perfect solutions for gamers and enthusiasts, P series — a powerful gaming laptop less than an inch thick, and BRIX series—a versatile mini-PC in the palm of your hand. GIGABYTE has continuously brought unique new ways of digital world and created marvelous products that empower you with meaningful and charming experiences.