Introduction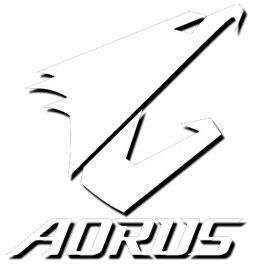 Product on Review:
X670E AORUS XTREME
Manufacturer:
AORUS
Street Price:
GBP £720 | USD $700 | AUD $1000
GIGABYTE
are an immense presence in the PC sector and veteran partner of
AMD
, joining them through thick and thin as they release products for a wide range of markets and applications. Included among them is the humble - and oftentimes not so humble - motherboard, so it's no surprise to see a return for the Taiwanese manufacturers with the brand new 600-series platform for Ryzen 7000-series CPUs. And in this instance they're kicking it up a notch as part of their AORUS gaming branding while hitting all the notes of a flagship launch.
The X670E AORUS XTREME is by any definition a 'halo' product. If the ASRock X670E Steel Legend we reviewed recently is part of the 'entry-level' tier of X670E motherboards then GIGABYTE's AORUS XTREME model sits very much at the other end of the spectrum. A UK street price of £719.99 places it in a rarefied premium tier, requiring it to live up to some pretty high expectations.
As a X670E motherboard the X670E AORUS XTREME utilises the new AM5 socket for AMD's Ryzen 7000-series processors, supporting the full array of premium chipset features including PCIe 5.0 signalling for both compatible GPUs and M.2 NVMe SSDs. With 18+2+2-phase power, it's designed to feed even the 16-core/32-thread Ryzen 9 7950X at heavily overclocked speeds as well as overclocked dual-channel DDR5 memory. An eight copper layer PCB should ensure enough electrical isolation for stability at high performance levels, and X670E's dual-chipset design will offer a veritable buffet of I/O options on front and rear panels.
GIGABYTE aims to set this model apart through a series of compelling proprietary additions that mostly fit into two categories: thermals and aesthetics.
Keeping toasty power stages cool is a big part of the XTREME design and that's accomplished through the use of two huge fin stacks connected by a thick 8mm diameter heatpipe. Covers on both fin stacks channel air through the design, and an aluminium backplate with 'NanoCarbon' surface treatment helps to spread the heat generated on the rear side across a wide surface area. The main M.2 slot features their Thermal Guard III cooling - a pre-installed heatsink to cool the latest high performance PCIe 5.0 drives.
An oversized cover on the I/O zone, complete with illuminated AORUS logo, is a major centrepiece that's then augmented by a wide coverage chipset and M.2 storage fascia that sits over the majority of the board. This logo section features addressable RGB LEDs with a selection of baked-in lighting effects that can complement an overall lighting scheme, managed in a unified manner thanks to included RGB lighting headers and their RGB Fusion software control technology.
Other compelling features on this 'board include 10Gb/s Ethernet (still relatively rare on even high-end designs), high-end DTS:X audio with bundled USB DAC, front and rear USB 3.2 20Gbps, and Q-Flash Plus for flashing BIOS updates over USB without an installed CPU.
So, is that sufficient for a true next-generation platform? Before you make up your mind, let's go into a little more depth.