Packaging & First Look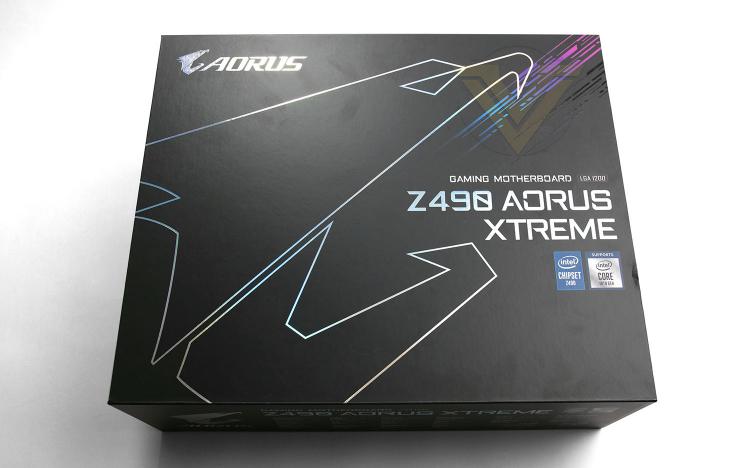 XTREME arrives in a huge box which is partly due to the sheer size of the motherboard within, but also the plethora of accessories that are included. Since this is a premium product, the packaging has been stepped up somewhat to reflect this. The lid of the box opens to provide a sneak preview of the motherboard itself.
The accessories bundle is packed with included items for you to get the most out of XTREME. From sensor cables to 802.11AX antennas, a comprehensive user manual and sticker/label sheet.
Compared to its Z390 countrerpart, this Z490 XTREME looks significantly different. An overhaul to the theme has been implemented with a black, gunmetal colour scheme used on all major components. The PCIe and M.2 area has been completely enclosed which has a two-fold benefit – a uniform design and thermal characteristics for M.2 SSD storage.
XTREME is larger than most other boards and therefore conforms to the E-ATX form factor – this should be noted for case compatibility!