Conclusion
Featuring an almost impenetrable wireless connection, lightweight construction, mechanical pivot buttons, a 12,000 DPI PixArt sensor, ambidextrous design, an infinite scroll wheel, interchangeable side buttons, optional wireless charging and RGB lighting, there's plenty of features to discuss.
The LIGHTSPEED wireless connection is as good it gets right now. Logitech have nailed this technology, especially considering the battery life available and the tiny wireless adaptor required.
Shining the spotlight on the PixArt PMW3366 sensor, with its zero acceleration, smoothing or filtering, it provides a completely unadulterated, natural way of using the mouse that very few mice manage to achieve. The only mice with a similar feel were the SteelSeries
Rival 300
and
Sensei 300
with the PMW3310 sensor.
As mentioned on the previous page, to get the most out of the Logitech G903, it's almost necessary to purchase the PowerPlay mousemat. This takes away any and all problems due to charging or lack of power. It's all of the plus points of wireless play with none of the downsides. These two individual units RRP at almost £260 together, but can be found for under £180
(£99.99 for the G903, £79.99 for the mousemat)
at a major UK retailer; at that price, we would thoroughly recommend the pair.
When considering a mouse, there's generally three important factors; cost, comfort and performance. The Logitech delivers incredibly well on the comfort and performance factors, with cost being purely subjective.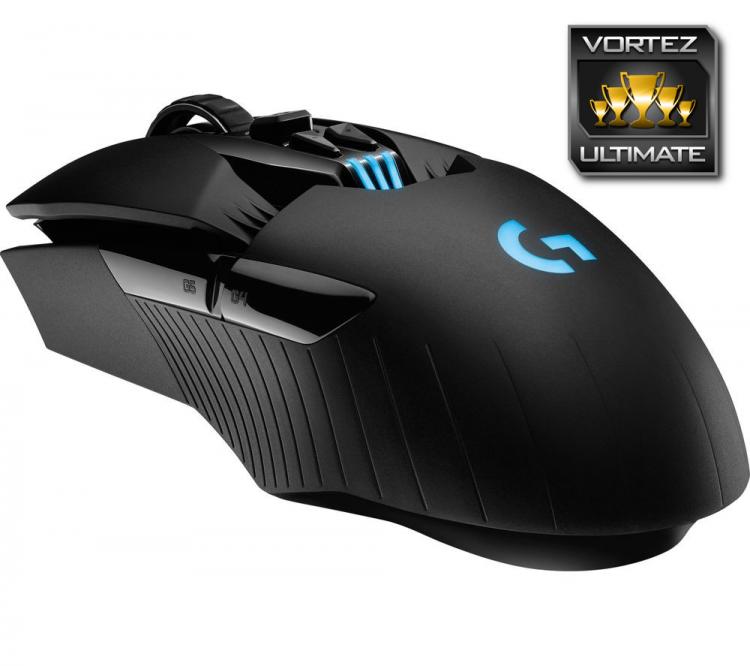 This is truly the pinnacle of wireless performance right now, which when paired with the PowerPlay is everything you can ask for. Look around for a good deal and you'll be blown away!
Pros
+ LIGHTSPEED wireless connection
+ Solid build quality
+ RGB lighting
+ PMW3366 Sensor is epic
+ Mechanical pivot buttons
+ Infinite scroll wheel
+ Ambidextrous shape
+ PowerPlay compatibility
+ Great battery life
+ Adjustable weight
+ 1.8M braided charging cable with excellent connection

Cons
- Pricey at RRP (substantial discounts available from various retailers, however)
Click here
for an explanation of our awards at Vortez.net.
Stay connected with the Vortez Social Media pages:
Facebook
Twitter
Instagram
Join in with the discussions on
Discord