Packaging & Accessories
packaging front
Taking a minimalistic approach, the outer packaging looks attractive and sleek. There is a central image of the product with information provided to say that this is a high performance wireless headset that supports aptX high quality Bluetooth audio streaming.
Reverse side
The minimalistic theme runs around to the rear with a simple diagram showing off the features, controls and specifications.
Opened up
The packaging is surprisingly high quality for this price point, opening up the magnetically sealed box reveals a comprehensive manual with the product itself and accessories hiding beneath.
Included accessories
Included with the manual are two cables, one USB and one 3.5mm jack-jack. Also included is a small carry case for when the headset is folded.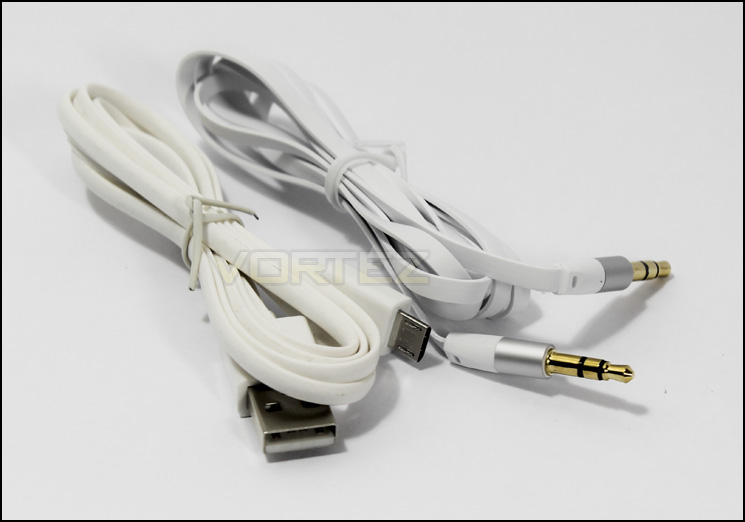 Included cables
Strangely the cables are different colour, one is a very cool white, where as the other is a very warm off white. No matter, the fact that this headset has both these options is impressive.