Closer Look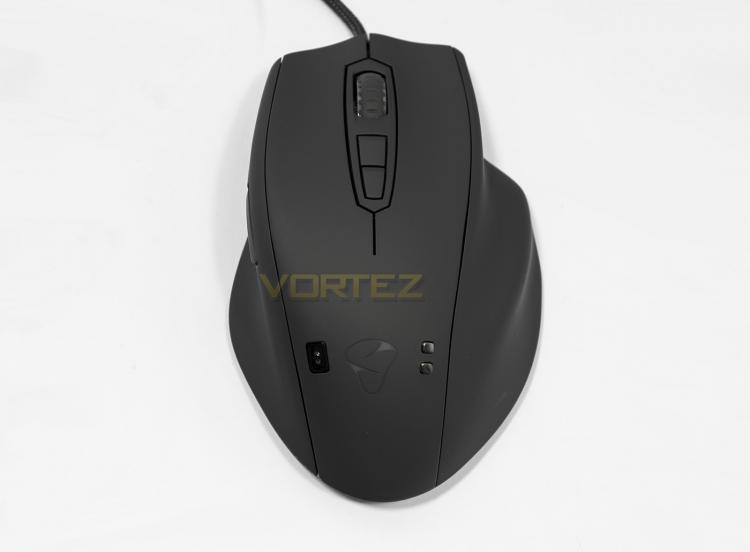 From the top down we can see that the Naos QG has a rather wide, ergonomic shape that has space provided for all five fingers.
Face on, the Naos QG has a relatively shallow arch and large area for the main click buttons.
At the side there is a shaped area for the thumb to sit along with two relatively large side buttons (forward and back).
The rear view gives a more complete story on the ergonomic design while also giving a view of the Mionix logo and the biometric sensors.
The right side of the mouse gives indication of the position of the ring finger and little finger.
The mouse wheel has a grey rubber coated surface for grip, behind it you will find two additional buttons (DPI toggle).
To the left of the Mionix logo you will see the photoplethysmography (PPG) sensor that monitors your heart rate, and on the right is the GSR sensor)
Due to the ergonomic shape of the mouse, the Naos QG has quite a large base, but there are PTFE slip pads in all the required places, the sensor seems to be positioned slightly more towards the rear, though this is likely due to it being slightly larger than most mice.