Conclusion
The overall feel and construction of the Nitro Concepts S300 cannot be marked down, especially considering the very reasonable RRP of £229.99. We were especially impressed by the quality of the stitching and the thickness of the fabric used; it gives a real sense of longevity from the chair. Some retailers in the UK offer free delivery on this chair, making the deal all the more appealing.
The adjustability of the S300 brings with it a degree of comfort that you can't achieve from a standard office chair. Being able to customise the angle of the back, the height of the base and given the choice of using the bundled cushions to further improve posture and comfort.
Given the range of colours available, we find it a struggle to find a colour scheme that these chairs couldn't fit into; if we were forced to find a problem, we would perhaps request pink and/or purple options for the more feminine amongst us.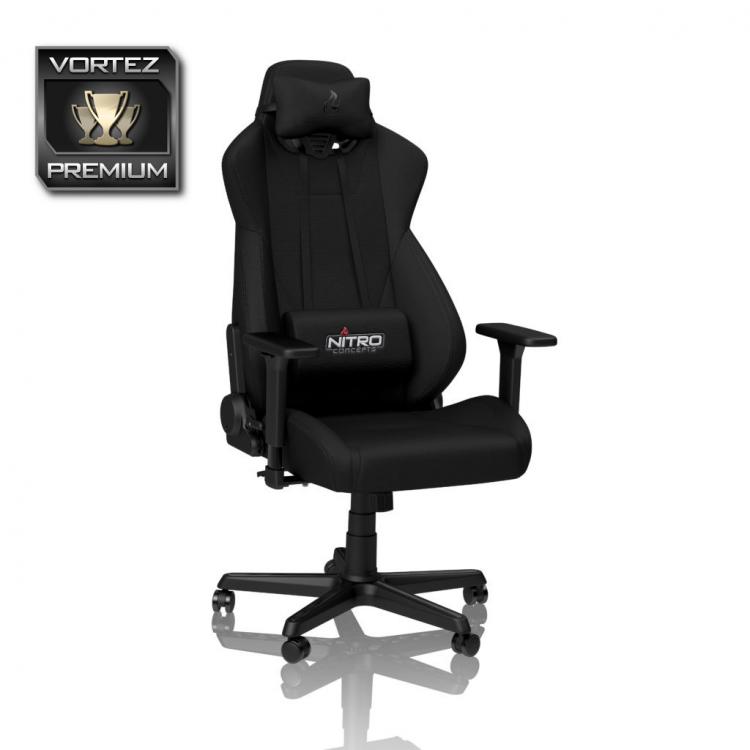 Searching for a striking gaming chair to match your gaming battlestation? The Nitro Concepts S300 offers a huge range of colours and comfort to boot.

Pros
+ Excellent comfort
+ Looks brilliant
+ Vast range of vibrant colours available
+ Well priced for the premium feel
+ Lumbar and neck support cushions
+ Easy and fast construction
+ Receives Shamrock's approval

Neutral
+- Pink/Purple options would be nice
+- Width adjustment on the arm rests would be advantageous

Cons
- None