Packaging & Bundle
Noctua have kindly supplied us with two of each of their new fans, a 4-pin PWM model and a 3-pin FLX model. The packaging of each is made from thick, quality cardboard and is largely identical for each pair but for the PWM or FLX branding, and some information regards included accessories.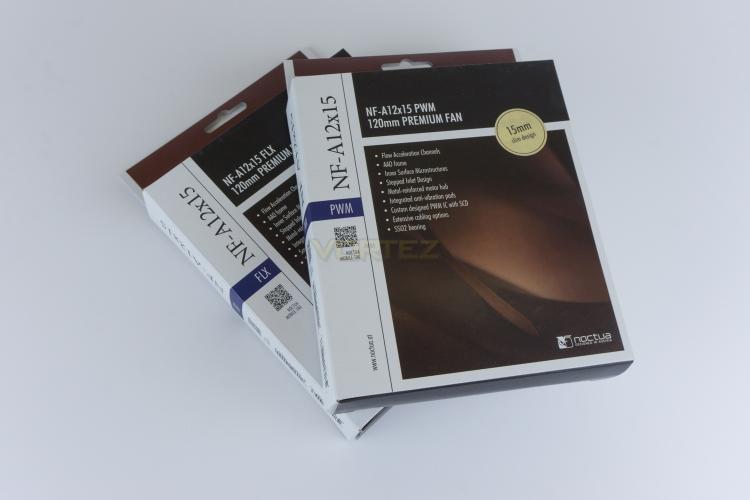 All fans and accessories and carefully packaged within their respective boxes, so there should be little danger of you receiving any of these products in a damaged state (although this will largely come down to how aggressive your post or mailman is feeling whilst posting through your door). The packaging also clearly displays which accessories are included along with your chosen model by way of diagrams and a table of contents. This is shown on the inside of the top lid of the NF-A20 and behind a velcroed 'door' on the front of the NF-A12x15 box.
In terms of bundled accessories, both models, and both PWM and FLX variants come with a 30cm extension cable, one of Noctua's LNA (low noise adaptors) and the required mounting screws along with optional anti-vibration mounts. Both 120mm and 200mm PWM models come with a 4-pin Y splitter cable and both FLX models are supplied with a molex power adaptor, should you wish to use a constant power source as opposed to a motherboard header. In addition, the 120mm FLX variant specifically also comes with one of Noctua's ULNA (ultra low noise adaptor) which lowers the speed of the fan even lower than the standard adaptor.
A nice final touch is the inclusion of a thank you note and signature (copy, obviously) from Noctua's CEO within the included instruction booklet. Does a fan really need an instruction booklet? Possibly not, but this all just adds the to overall feeling that you have purchased a quality product.