Introduction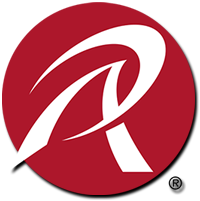 Product on Review
:
EreBoss
Manufacturer and Sponsor
:
Raijintek
Street Price
:
£30 @ OcUK
(
At time of review
)
Last month saw newcomers
Raijintek enter the cooling market
with a range of CPU coolers to keep budding enthusiasts entertained. Amongst the variety of options came quite a surprising price-tag, touting this new brand as a possible choice for those on a tight budget.
EreBoss is deemed the flagship of Raijintek's new CPU cooler range, boasting half a dozen copper heatpipes, huge surface area and an ultra-thin 140mm PWM fan. No-one can argue with the price of this cooler but can Raijintek make a dent in an extremely competitive market? Let's find out.
Raijintek's take on EreBoss
A giant heat-sink with world's top slim type 14013 fan, is an extremely good C/P value cooler. " Designed in Germany ", Ereboss is manufactured to provide users an awesome performance but at a great price point. Its' fan mate is 14013, world's top slim type 140mm fan-13mm thickness, but provide outstanding cooling air flow. With multiple mounting kits, giant dissipating fin area and outstanding performance, Ereboss is your best choice of cooling partner.