Packaging & First Look
As far as ROCCAT products go, the Cross' packaging has a much more toned down look, with the image displaying the headset and its two separate cables, and its demonstrated mobile usage. If the name 'Cross' doesn't suggest its cross-platform nature enough, we get the simple phrase 'Outstanding. Everywhere.' presented to us. Some people with mind's like myself may stumble on such words as I initially blanked the logo corner and assumed that the product was literally named 'Outstanding. Everywhere.', I mean what kind of name is that?
The reverse reveals more details about the product displaying the contents, and features in various languages.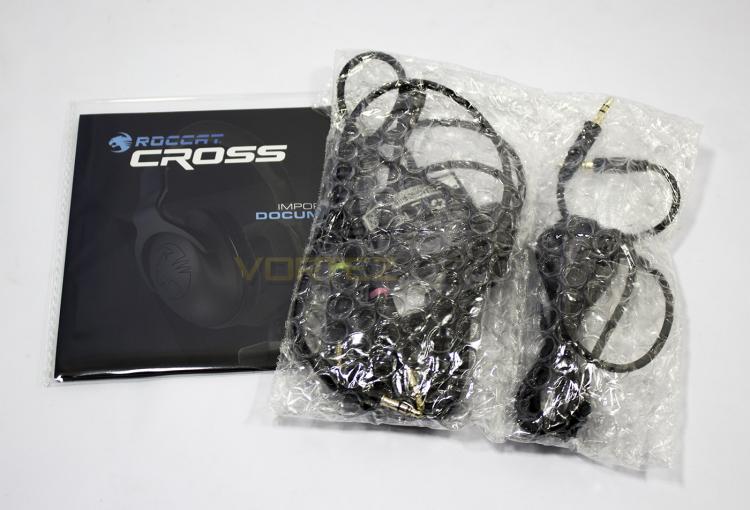 Inside we are greeted with some product information, along with the two cables in a protective bubblewrap bag.
The 1.2m mobile cable is supple with a high quality braiding. There is an in-line microphone and a multi-function button, for Android it can be used to answer/end calls, while on iOS it also has some expanded media controls. This cable connects via a 4pole 3.5mm jack which is suitable for mobile devices and games console use.
The longer cable again features that high quality braiding though this time instead of an in-line microphone, it features a mute switch. The top end of the cable features a boom microphone and it connects via independent headphone/microphone jacks, suitable for PC use.