Closer Look
The headphones have a more classic look to them with a rounded bottom half of the earcup, and aren't too imposing. The all black finish looks classy and are certainly something that would not look out of place if you were using them out and about.
The sides are not symmetrical, with the right side bearing the ROCCAT CAT logo, while the microphone side dons the ROCCAT name.
The headband features a soft layer of foam covered in a high quality leatherette material.
As this is a supra-aural headset, the earcups are realtively large and ovular to help spread the pressure. The thick memory foam padding is also covered with a high quality leatherette material.
The adjustable straps are supported with metal to ensure strength and flexibility.
The left cup is the business side as it features the connection port at the base as well as a volume dial at the rear. It is a shame that they didn't include and universal microphone mute switch in the design.
A glaring flaw is that the angle pivot of the earcups doesn't have a physical stop implemented and it seems that the internal cable itself manages that. This may cause some problems with losing audio in the right side earcup should the cable shear, though it seems that ROCCAT have compensated for this with using a thick, well protected cable.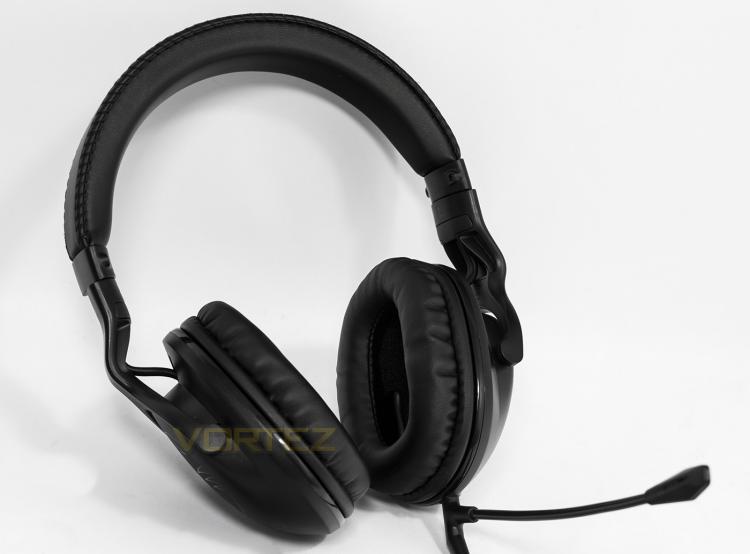 Complete with the microphone boom, its fair to say it is rather attractive.