Introduction
Product on Review:
SanDisk Extreme Pro Portable SSD
Manufacturer:
SanDisk
Street Price:
500GB GBP £126.99 / USD $125.99 / AUS $TBA
1TB GBP £229.99 / USD $229.99 / AUS $TBA
2TB GBP £TBA / USD $429.99 / AUS $TBA
SanDisk, a storage expert in their own right, are now owned by Western Digital, allowing the two companies to merge their expertise to produce better products for their customers.
Last year SanDisk brought to market the Extreme Portable SSD, boasting access speeds in excess of 500MB/s and capacities up to 2TB. Today we look at the evolution of that, the Extreme
Pro
Portable SSD. The Pro portion of the name relates to the upgraded controller and NAND flash that's capable of up to 1050MB/s across a USB 3.1 Gen. 2 (10Gbps) connection.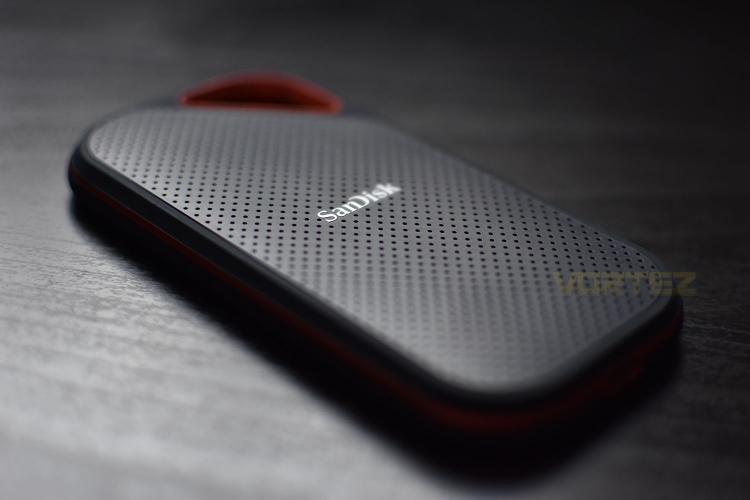 The SanDisk Extreme Pro Portable SSD is a rugged, pocket-friendly, flash-based storage drive available in 500GB, 1TB and 2TB capacities. The forged aluminium body helps to dissipate heat and protect the data inside, while the durable silicon rubber coating offers better drop protection and the IP55 dust and water resistance means you can take this almost anywhere, safely.
Thanks to 25 years of SanDisk experience, they're happy to offer a 5-year warranty with your portable SSD, giving you a great deal of peace of mind. Pricing is somewhat higher than the previous model, making the additional speed a premium option.
SanDisk on the Extreme Pro Portable SSD:
The SanDisk Extreme PRO® portable SSD leverages our lightning-fast, in-house NVMe technology to dramatically increase transfer speeds to up to 1050 MB/s** letting you move files faster and edit right from the drive. Its ruggedized1 case helps keep your content protected no matter where you take it. And it's no problem to deliver files when you have up to 2TB* of space for a full library of content in a pocket-sized design. Whether you're working on PC or Mac™ computers, and with USB Type C and Type A connectors,3 the Extreme PRO® SSD works the way you work, as fast as you do.