Introduction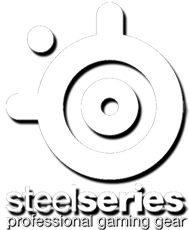 Product on Review:
SteelSeries Aerox 5 Wireless
&
SteelSeries Aerox 9 Wireless
Manufacturer:
SteelSeries
Street Price:
Aerox 5 Wireless: GBP £134.99 / USD $139.99 / AUD $149.99
Aerox 9 Wireless: GBP £139.99 / USD $149.99 / AUD $159.99
SteelSeries are bouncing from win to win within the peripheral market, even going as far as being "the winningest (is that a word?) peripheral manufacturer in eSports" helping eSports competitors to win more prize money than any other brand since 2001. This is all good news if you play at an insanely high level with the reaction times of a house fly, but what does that mean for the mere mortal?
Today we're looking at two new mice, the Aerox 5 Wireless and Aerox 9 Wireless, both incredibly similar, sharing the same chassis, processor, sensor and body, the only major difference being the thumb button layout – the Aerox 5 sports only 5 buttons here, in a unique layout, while the Aerox 9 is aimed firmly at MMO/MOBA fans, or those who love a good macro.
The focus of the Aerox 5 and 9 has been to minimise weight as much as possible, but also ensuring battery life doesn't suffer and that aesthetics are on point. The Aerox 5 weighs in at just 74 grams while the Aerox 9, with its additional buttons, comes in at 89 grams. Battery life, according to SteelSeries, is up to 180 hours of continuous play with fast-charging built into both devices for when the occasional charge is required.
On the underside you'll find an 18,000 DPI TrueMove Air sensor which was co-developed with PixArt, who know a thing or two about sensors. SteelSeries claim that the groundbreaking sensor offers unrivalled precision due to the 1-to-1 tracking, ability to handle up to 400 IPS and 40Gs of acceleration, all impressive numbers, that's for sure.
Of course, as par for the course these days, we find ourselves looking at a three-zone PrismSync RGB set up, allowing you to illuminate the inside of the mouse through the honeycomb structure.
RRP for the two mice are £134.99 and £139.99, so they're certainly a premium offering from SteelSeries, but are they worth the asking price? There's only one way to find out, let's give them some time on the mouse mat and see what's what.
SteelSeries on the Aerox 5 Wireless:
The Aerox 5 Wireless is optimized for the fastest swipes, so you beat the competition to the trigger. When milliseconds count, speed matters.