Introduction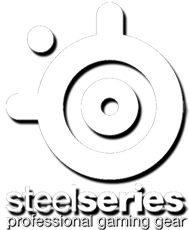 Product on Review:
SteelSeries Apex 3 TKL
Manufacturer:
SteelSeries
Street Price: UK £49.99 / US $55.99 / AU $69.99
Trends occur within every market, whether it's clothing, vehicles, pets, they all go through stages; the peripherals market is going to an eSports boom at the moment, something which doesn't seem to show any signs of slowing down. Obviously, one of the most important tools any eSports player has is the mouse, being able to move that around freely and unhindered is unmatched in its importance; removing the number pad from a keyboard reduces its width considerably, allowing the mouse additional room to move around. These keyboards are called ten key less, or TKL for short, and are proving to be incredibly popular within gaming crowds.
Today we're looking at one of SteelSeries' offerings of this kind, the Apex 3 TKL. We've already looked at the full-fat version back in June last year, finding almost nothing wrong with it, and praising it highly for the very cost efficient approach SteelSeries employed. The good news here, then, is that the TKL arrives a full £10 under that asking price; a bargain, it would seem.
Rocking 16.8m colour RGB, in 8 independent zones, whisper-quiet key switches, dedicated media controls, water resistance (very handy if you're clumsy with your drinks), anti-ghosting, cable routing options and much more, the Apex 3 certainly isn't short of features.
There are plenty of other manufacturers offering low-priced keyboards out there, but is the Apex 3 TKL a true competitor to them? There's only one way to find out.
SteelSeries on the Apex 3 TKL:
Engineered in the form factor of choice among esports pros and packed with SteelSeries' cutting edge gaming technology, the Apex 3 TKL will give you an edge on your competition.