Introduction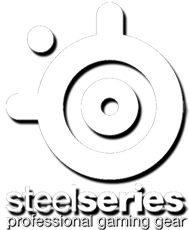 Product on Review:
SteelSeries Apex 9 Mini
Manufacturer:
SteelSeries
Street Price:
USD - $129.99
GBP - £129.99
AUS - $159.99
SteelSeries, a Danish manufacturer of gaming peripherals, have really found their groove in recent years, with hundreds of awards dished out from various outlets, so when they offer us products to test, we can't say no. Today we're looking at their latest 60% keyboard, something which seems to be gaining more and more popularity within the gaming scene, the Apex 9 Mini.
The Apex 9 Mini comes equipped with their new OptiPoint Optical Switches, which offer a 33% faster actuation than "the competition", with an optional 1mm or 1.5mm actuation distance, these new switches can also be removed and swapped, giving the keyboard extra customisation options and longevity that other mainstream keyboards can't compete with.
Along with the OptiPoint switches, we also get double-shot PBT keycaps with a unique texture that claims to improve your typing accuracy, per-key RGB illumination, a detachable USB Type-C braided cable and height-adjustable tilt legs.
Measuring in at just 293mm x 103mm, the Apex 9 Mini's tiny stature doesn't mean it needs to sacrifice rigidity or robustness, arriving with an aircraft-grade aluminium alloy top plate to ensure the keyboard stands the best chance possible of lasting you many years to come.
The Apex 9 Mini talks the talk, but can it walk the walk? Let's find out.
SteelSeries on the OptiPoint Optical Switches:
Experience optical speed like never before. The custom-built OptiPoint optical switches harness light to detect the registration depth of your keystroke for 33% faster actuation, zero debounce and a lightning-fast 0.2ms response time.