Introduction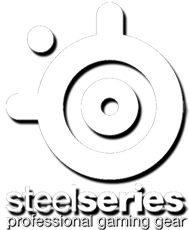 Product on Review:
SteelSeries Apex M750
Manufacturer:
SteelSeries
Street Price:
£149.99 / $139.99
Cherry may provide the lion's share of mechanical switches for the gaming market, but several manufacturers, SteelSeries included, are now producing their own tailor-made switches, to their exact requirements. Included within the Apex M750 are the QX2 switches, designed for speed above all else, with an actuation point of only 2mm and a required force of 45cN.
Of course, at £149.99, you're going to expect a little more than just mechanical switches; the keyboard also comes equipped with full per-key RGB lighting, aluminium construction and real-time Discord notifications.
the Apex M750 utilises the latest SteelSeries Engine 3, a unified suite of software through which all of your SteelSeries kit can be controlled and synced together.
SteelSeries on the Apex M750:
The Apex M750 combines show-stopping lighting effects and crucial in-game notifications with sleek aluminium construction and durable SteelSeries QX2 mechanical switches.