Introduction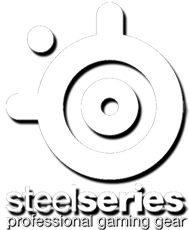 Product on Review:
SteelSeries Arctis 3
Manufacturer:
SteelSeries
Street Price:
UK: £89.99, EU: €99.99, US: $99.99
The SteelSeries Siberia range needs little introduction, but having such a legendary headset under the belt presents high expectations for anything to follow. So, SteelSeries endeavoured to challenge every aspect of what a gaming headset
is
, and the result? The Arctis line of headsets.
To ensure excellent sound, SteelSeries have used their high-end custom drivers from their flagship headset in all of the Arctis headsets. To provide high levels of comfort, they kitted out the lightweight frame with innovative materials including a 'ski goggle' inspired suspension headband. The airweave earpads were inspired by materials used by athletes to ensure breathability, strength and comfort. There is also a focus on the re-engineered microphone they have named 'Clearcast', presenting itself as unrivalled in voice transmission and noise cancelling. The design itself is mature, understated, elegant, and most importantly, lightweight. The finishing touches are the easy to access integrated volume dial, microphone mute button and a audio share jack, enabling you to share your music with a nearby friend.
Focusing more on the Arctis 3 specifics, it is the analogue, stereo version of the line. It features fully modular cables that uses a proprietary USB joint to ensure fluid movement between various devices. It also offers 7.1 surround via software emulation in the SteelSeries Engine 3.
Overview by SteelSeries
Arctis is not a gaming headset. It is a headset line for gamers," said Ehtisham Rabbani, SteelSeries CEO. "That is how we approached the new audio line-up – with a fresh perspective as to who our customers really are and what they want. Brands have been distracting gamers for far too long with meaningless specification races and options that encourage spending more in order to get gaming-level quality. Arctis changes that.