Introduction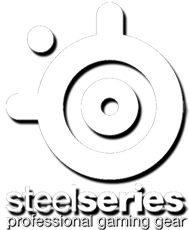 Product on Review:
SteelSeries Arctis 7
Manufacturer:
SteelSeries
Street Price:
UK: £159.99, EU: €159.99, US: $169.99
Some time ago we had a look at the
Arctis 3 headset
, a headset that impressed us a lot.
Addressing some of our minor gripes, the Arctis 7 landed with us, ready to pound our eardrums into submission. There are some subtle changes between the Arctis 3/5 and the 7, one of which is that the 7 has a full wrapped 'ski goggle' band which not only promises superior comfort, but looks pretty damn cool. There is a selection of
accessories
available for the headsets too should you wish to change things up a little, and the Arctis 7 headset itself is available in black or white. Returning features include the impressive clear-cast microphone, the Chatmix dial allowing you to balance game/voice bias, as well as the 3.5mm audio share port, allowing a friend to... jack... your audio.
The main party piece of the Arctis 7 is that it features lag-free wireless connectivity of up to 12m, with a 15 hour battery life. Gaming headsets, especially of this calibre tend to have a 10-20hr battery life, which isn't very long comparatively, though this tends to be entirely down to the size and quality of the drivers used. The SteelSeries S1 premium drivers, though 40mm, are rather weighty, and a larger battery used would exceed ~350g weight, compromising comfort. This is likely why RGB lighting as seen on the Arctis 5 didn't make it onto the Arctis 7, giving users a sensible 15 hours of uptime.
Overview by SteelSeries
Arctis is not a gaming headset. It is a headset line for gamers," said Ehtisham Rabbani, SteelSeries CEO. "That is how we approached the new audio line-up – with a fresh perspective as to who our customers really are and what they want. Brands have been distracting gamers for far too long with meaningless specification races and options that encourage spending more in order to get gaming-level quality. Arctis changes that.