Introduction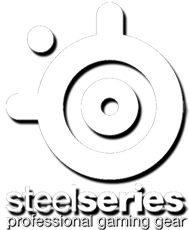 Product on Review:
SteelSeries QcK Prism
Manufacturer:
SteelSeries
Street Price:
£66.99 / $59.99
Not one to be left behind, SteelSeries have jumped aboard the RGB bandwagon which is currently gaining huge traction within the PC gaming market. The QcK Prism mouse mat is their most recent addition, offering full 360° RGB lighting, along with a dual-textured surface; one side a hard polymer, the other a micro-texture cloth.
The Prism's usable surface space is 320mm wide and 270mm deep which should be ample room for any gamer. With the surface measuring almost 9mm from the desk, the height may cause issues for some, especially when compared to offerings from Razer and Corsair which are around half the height.
The QcK Prism is priced at £66.99 in the UK, with free shipping offered; this is slightly more expensive than rival offerings, though you do get the dual-sided surface to play with.
SteelSeries are renowned for their high-quality gaming gear, so read on to find out what we made of the QcK Prism in our tests.
SteelSeries on the QcK Prism:
QcK Prism is the world's first RGB illuminated gaming mouse pad that lets gamers choose between two different surface types. Featuring advanced illumination settings for millions of colours and lighting effects, a non-slip rubber base, and an intuitive cable design that doesn't interfere with gameplay.