Technical Specifications & Closer Look
Technical Specifications: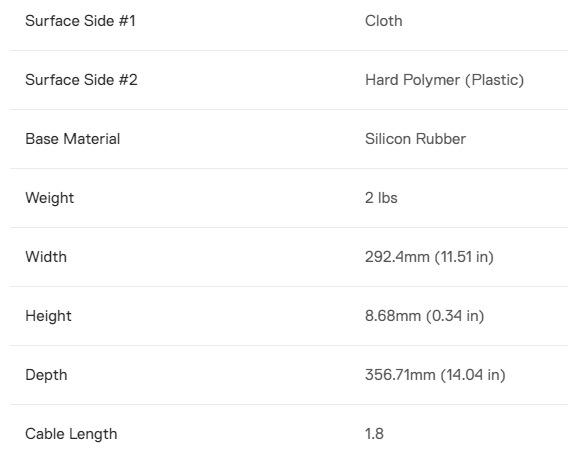 With the QcK Prism being a solid mat, there's no scope for rolling it up into a tube, therefore the packaging is a flat box. The upside of this is a large picture as well as plenty of room for specifications and information.
Upon first inspection, the QcK is a lot larger than predicted, especially in height from the desk. SteelSeries have done well with the cable routing, placing it on the left-hand-side of the mat, which helps with cable routing underneath the keyboard (For right-handed users) while also keeping it well out of the way of your mouse wire. Snags shouldn't be an issue. The cable node is also much smaller than rival offerings. Measuring a lengthy 1.8M, you shouldn't have any issues with cable length.
The RGB is provided by 12 LEDs placed around the edge of the mat, each can be individually configured or set on its way through one of the preset effects.
The underside of the Prism consists of an entirely flat layer of "Never-Slip" rubber which, when paired with the overall weight and size of the pad, should have no trouble remaining in place on any surface.