Dual-Textured Surface
The mouse surface is removed from a recess within the centre of the mat, which is covered with an incredibly grippy silicon rubber, your choice is a hard polymer plastic or a tightly-woven cloth.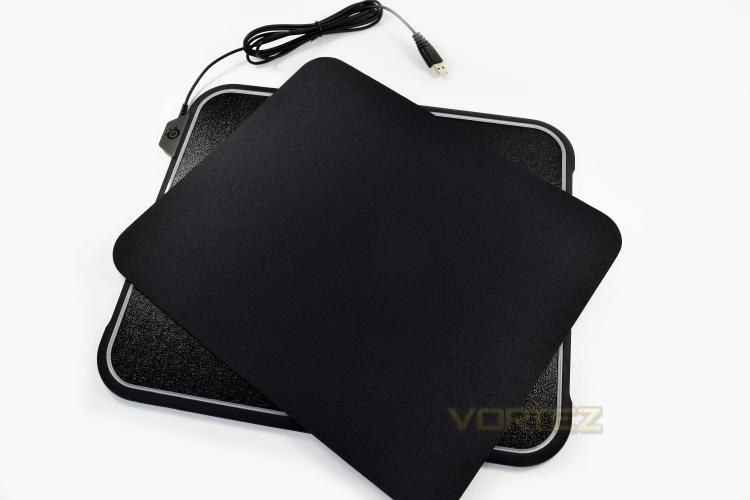 The hard-polymer is aimed towards fast-paced games such as first person shooters, whereas the woven-cloth is positioned with a more gentle pace in mind.
In the top-left is the hard-polymer plastic, with the woven-cloth in the bottom-right.