Introduction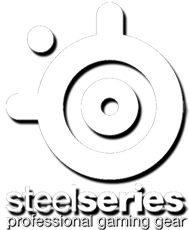 Product on Review
:
SteelSeries Rival 100
Manufacturer & Sponsor
:
SteelSeries
Street Price
: US: $39.99, EU: €39.99, UK: £29.99
The price point for gaming peripherals is steadily rising as higher quality and precision is driving demand. Just take a look at the
Xbox ONE Elite Controller
, priced at a whopping £119/$150
yet lack of availability as seen prices soar!
Prices of gaming mice have arguably gone stellar too with the current 'mainstream' gaming mouse costing the gamer double they did just a few years ago. Luckily, PC gamers have a wealth of choice and options due to a highly competitive market. This drives well known brands to do a good job with their research and development so they can create products exactly for what is in demand.
This is what SteelSeries have appeared to do with the Rival 100 where the scene is set in an era of esports. Precision, 1:1 raw input, reliable tracking, ergonomics, quality construction and aesthetics which is all supported by intuitive software, make up the current demands being for the Man and Machine Interface. SteelSeries claim that the Rival 100 does all this and just for £30; did we mention it also has SteelSeries' 'Prism' LED lighting too? They (kind of) didn't either, marking a step towards customisable LED lighting being a 'standard feature'.
Overview by SteelSeries
The Rival 100 Optical Gaming Mouse brings unmatched performance, at an unrivaled price. Whether this is your first gaming mouse, or you're already topping the leaderboards, the Rival 100 is the gaming mouse for you. Equipped with Prism RGB illumination, six buttons, an ergonomic design, and unmatched performance – we sacrificed nothing. The Rival 100 is the only fully-equipped gaming mouse in its class.