Introduction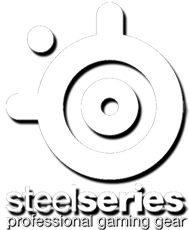 Product on Review:
Rival 3
Manufacturer:
SteelSeries
Street Price:
GBP £34.99 / USD $34.99 / AUS $78.99
SteelSeries have been producing gaming peripherals for nearly two decades now, with them seeing some really serious success in the last few years, including best gaming headset, best gaming mouse and many more impressive accolades.
Today we're looking at something a little cheaper than the typical all-singing, all-dancing, a budget-orientated gaming mouse that, thanks to the effects of trickle-down development, SteelSeries claim still packs quite a punch with many of the same cutting-edge technologies you'll find in their pro line of gaming mice.
Featuring an 8500 DPI TrueMove Core sensor with 1-to-1 tracking, high-grade polymer outer shell for improved durability and strength, 3-zone RGB lighting, robust and reliable mechanical switches and a lightweight 71g chassis, the Rival 3 certainly sounds good on spec's alone.
Priced at £35/$35/$49, the Rival 3 is, by almost half, the cheapest mouse that SteelSeries offers, opening up their product range to more casual gamers who can't justify dropping a bunch of cash on a gaming mouse that might not see a great deal of use. Let's dive in and put the mouse through its paces, we'll be playing close attention to the feel and performance compared to their more expensive offerings.
SteelSeries on the Rival 3
Using the same cutting-edge technology as our pro line of gaming products, including brilliant Prism lighting, a new performance-focused sensor, and unreal levels of durability, the Rival 3 was made for gaming.