Introduction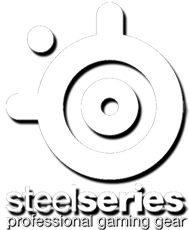 Product on Review:
SteelSeries Rival 700
Manufacturer:
SteelSeries
Street Price:
UK: £84.99, US: $99.99
Leaping to the opposite end of the spectrum after having a hands on with the
Rival 100
, we finally get the chance to play with the Rival 700.
At first glance it would be easy to dismiss it as a run-of-the-mill teardrop shaped mouse. Then on closer inspection, the subtle ergonomic shape comes into focus. You then see the different materials for the main mouse buttons and the rear shell. At the side you will find three buttons with an orange tactile bump for your thumb to rest between them as well as a fully customisable OLED display that is capable of displaying 128x36 animated GIFs at 10fps. This can also be used to display in game statistics and events. Pushing the Rival 700 beyond competitors, SteelSeries have implemented a tactile vibration alert. By making the pulses vibrate up and down rather than left/right ensures it doesn't interfere with the sensor tracking. The vibration can be customised to give various signals and alerts in game, E.G. in DOTA 2, it would repeatedly give a slow pulse if you are below 20% HP, or it can give a short sharp vibration to let you know once an ability has cooled down.
The body of the Rival 700 is highly modular also. There are additional
shells available to purchase (glossy finish/anti-sweat finish)
, you can
download a file to 3D print you own rear nameplate
and you can even swap out the default sensor (which is the fantastic 3360 optical sensor) for the
Pixart 9800 laser module
, again sold separately. Additional details include rubber side grips, RGB LED lighting and memory space to save 5 different profiles.
Overview by SteelSeries
The Rival 700 is the most powerful gaming mouse armed with the first fully customizable OLED display, and customizable tactile alerts giving gamers real-time information and notifications.