Introduction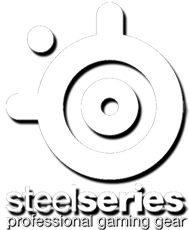 Product on Review:
Steel Series Rival 710
Manufacturer:
SteelSeries
Street Price:
£99.99 GBP / $99.99 USD / $149.99 AUD
We've previously looked at the Rival 700 and rated it highly, the review of which can be found here:
Steel Series Rival 700 Review
The Rival 710 brings over many features that were found on the previous iteration, the customisable OLED display and tactile vibration alerts as well as swappable sensor modules all make an appearance in this refresh of the Rival 700.
Other returning features include swappable shells, and rear name plates which are great for making this mouse really unique and your own.
The question we have to ask is it worth making the jump from the Rival 700 to the new Rival 710 and will it live up to the high standards set by the Rival 700? Read on to find out.
SteelSeries on the Rival 710:
Every aspect of the Rival 710 design meets players' stringent demands for comfort. Whether you deploy a claw grip or palm grip, the shape will provide perfect comfort for long and intense gaming sessions.