Introduction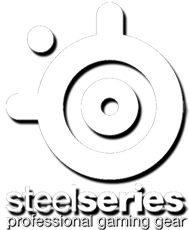 Product on Review:
SteelSeries Sensei Ten
Manufacturer:
SteelSeries
Street Price:
GBP £69.99 / USD $69.99
SteelSeries, a peripherals manufacturer with a keen eye for detail and large roster of awards, are bringing things back to the basics this time around with the Sensei Ten, their latest gaming mouse with a simple design and focussed purpose.
We suspect the name Sensei Ten refers back to ten years ago, with the launch of the first Sensei mouse, a mouse that set the bar high and which took several manufacturers a long time to 'catch up' a mouse that performed remarkably well for its time. SteelSeries had a go at updating the Sensei's design with the
Sensei 310
in 2017 but due to public backlash, of kinds, they've gone back to the original design with a sprinkling of RGB.
The latest Sensei Ten sports their latest TrueMove Pro sensor, with an astounding 18,000 DPI, 450 IPS and 50G of acceleration, which they claim offers the best tracking on any surface, with tilt tracking for advanced stabilisation when things get hectic.
Also built for absolute durability, the left and right click are designed to last at least 60,000,000 depresses and thanks to the its basic design, it lends itself well towards a sturdy, durable frame which is further helped by the use of high-grade polymers.
The Sensei Ten still rocks its ambidextrous shape, lightweight form factor (92g) and can be used for all three of the major grip styles, so it should suit most people well. But enough of that, let's get stuck in and see if it performs as well as they claim.
SteelSeries on the Sensei Ten
Long hailed as the king of gaming mice, the SteelSeries Sensei defined the world of competitive mice with its iconic shape and performance. With the same beloved shape and all-new upgrades under the hood, the Sensei Ten has evolved to perfection.