Introduction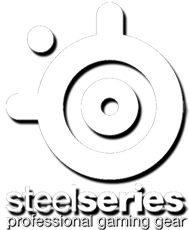 Product on Review:
Sensei Wireless Laser Gaming Mouse
Manufacturer:
SteelSeries
Street Price:
£130 GBP / $150 USD
There is a zeal in the 21st Century to replace wired products with wireless representations in a bid to not only adopt a clean, minimalist environment but also provide a flexible experience. The main difficulty over the years has been the cost of developing such wireless technology for common household and computing products.
The desire to have wireless peripherals has been a strong one in gaming circles but issues such as lag, distortion and other performance related issues have plagued such hardware but today SteelSeries hope to conquer these problems by presenting us with a new gaming mouse based upon their popular Sensei.
SteelSeries Sensei Wireless is a laser gaming mouse which, as its name suggests, does not require a cable for operation. Sensei Wireless is packed with a multitude of high-grade components and features which promise to alleviate any interruptions whilst gaming. All of which are backed by the renowned SteelSeries Engine3 software suite.
SteelSeries on their Sensei Wireless
Sensei Wireless uses the latest in wireless technology to deliver exactly the same performance of our wired Sensei tournament-grade mouse. We equipped the mouse with the highest polling rate on the market (1000 Hz), delivering a 1ms response time that eliminates wireless lag. We use a high-speed, proprietary 2.4 GHz wireless solution that is optimized for extremely high data throughput and allows for incredibly low latency. Additionally the Pixart ADNS 9800 laser sensor allows you to ramp up the CPI to 8200.