Introduction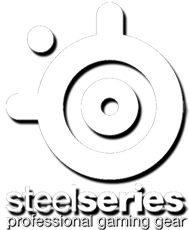 Product on Review:
SteelSeries Siberia 840
Manufacturer:
SteelSeries
Street Price:
UK: £299.99, EU: €329.99, US: $329.99
SteelSeries refreshed their H Wireless premium headset, rebranding it as the 'Siberia 800', while the Siberia 840 is a refresh to the 800, adding software support and Bluetooth connectivity for the ultimate in multi-media and gaming versatility. It features the renowned, high quality SteelSeries 40mm drivers, USB, optical, 3.5 mm analog wired connectivity along with wireless and Bluetooth connectivity. Much of the magic happens inside the included transmitter box which acts as a signal processor for the wireless audio, if features continuous frequency hopping technology to ensure a lag-free connection, and also acts as a charging dock for the hot-swappable batteries, each with a 20hour charge, ensuring a long lasting wireless up-time.
With the addition of Bluetooth, the Siberia 840 becomes an all encompassing wireless headset that is compatible with virtually all contemporary devices, consoles, and media-centres, becoming a true all-in-one solution for every scenario.
Overview by SteelSeries
The Siberia 840 delivers the professional grade audio that you know and love, with the added bonus of Bluetooth. This headset offers a lag free environment, with low latency, and features three Dolby surround sound technologies. When coupled with Bluetooth, the Siberia 840 works on virtually all platforms.