Introduction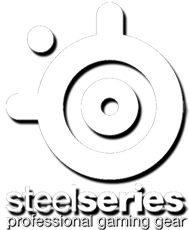 Product on Review:
SteelSeries Siberia Elite
Manufacturer:
SteelSeries
Street Price:
£170/€199 inc VAT
It was almost a year ago to the day when we took a look at the
Siberia Elite
gaming headset. As impressive as it was, there were some downsides that made a fair few people unhappy. One was the comfort, as we even noted ourselves, the grip was strong and the earpads were large but unaccomodating for ears, all this while being fairly heavy lead to many suffering from fatigue. This problem has been solved by reducing the grip strength and increasing the strength of the suspension headband as well as making a larger earcup to better fit peoples ears. There was also an issue where many would experience audio cutout due to a mechanical flaw where an internal cable would shear when the headband was stretched too far, it is to my understanding that this has now been fixed. Finally, the microphone has been replaced with a completely new one with improved noise cancelling. This is a lot of refinement to which you could say that the Siberia Elite Prism is the Siberia Elite V2, reflecting SteelSeries' determination to deliver an uncompromised highend gaming headset.
Much of the aesthetic remains similar to the previous Elite headset, available in white/black and black, the overall design is definitive of the Siberia Series yet allows you to think sleek and imposing or beautifully monstrous. If SteelSeries delivers on their claims of improvement, the Siberia Elite Prism could simply be the finest example of a gaming headset.
Overview by SteelSeries
Superior Sound
The Siberia Elite Prism features superior sound, incredible comfort and high-end features that make it the ultimate choice in gaming headsets.

We took everything that was loved about the original, award-winning Siberia Elite and made it even better. Significant upgrades, both inside and out, make the Elite Prism everything you could ask for in a deluxe, competition-grade headset.

The rich in-game sound comes from years of research and a passion for gaming. We are committed to using only the best components, materials, and features for an elite gaming experience.