Introduction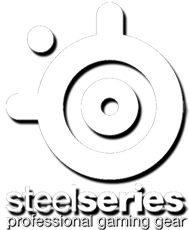 Product on Review
:
SteelSeries Siberia Raw Prism
Manufacturer & Sponsor
:
SteelSeries
Street Price
: £45-50 GBP
'Raw' by definition means unprocessed, unrefined, fresh or pure. So in context, SteelSeries are describe their Raw products as a straightforward, clean design. This results in a minimalistic design approach that offers a sleek aesthetic in a simple material construct. What is then presented is a lightweight USB headset that should provide good comfort and 'Siberia' quality audio at a good price.
As The icing on top, the Siberia Raw is part of the latest 'Prism' group. Powered by USB, we are able to customise the LED lighting via the SteelSeries Engine 3 with 16.8 million colours to choose from.
Let's move on and take a closer look and see how Raw the Siberia has become.
Overview by SteelSeries
We are proud to introduce an entirely new product designed to make the Siberia brand even more accessible – to unlock great gaming audio for a wider set of gamers than ever before. The new Siberia RAW Prism is an economical gaming headset with a lightweight design and comfort level worthy of the Siberia brand. Its SteelSeries speaker drivers push out a full range of sound with crisp detail. Powered by SteelSeries Engine software, gamers can customize and back up audio profiles, while the illuminated ring on each earcup can be customized with 16.8 million color options. A built-in microphone with Mic Auto Optimization technology for clear voice communication resides on the left earcup, along with an easily accessible microphone mute button. A USB connection powers the Siberia RAW Prism, making it compatible with PC, Mac, PS4 and more.