Packaging & First Look
Frontside of packaging
The packaging design is similar to the current stable of products, with the orange and grey minimalistic design, with some compatability information and the statement to let you know that it is indeed an illuminated headset.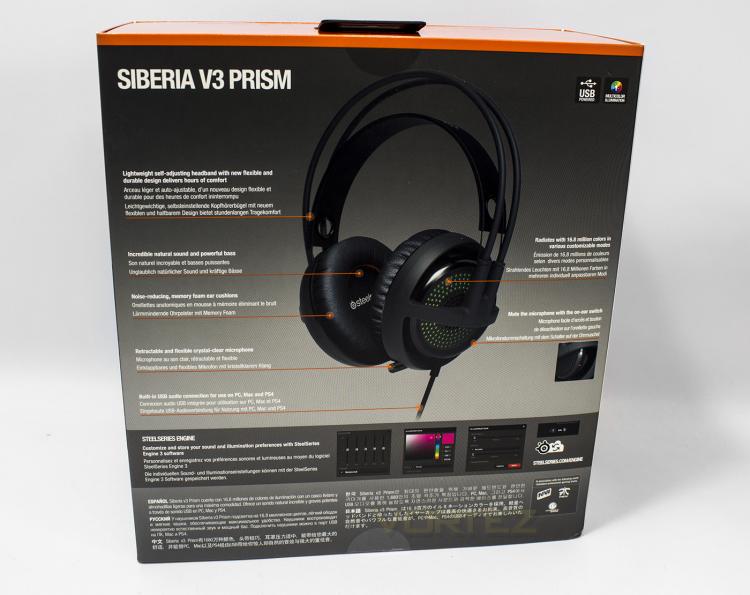 Reverse side
At the back we get a diagram that breaks down some features in various languages as well as information about the SteelSeries Engine 3.
Opened up
Inside the box we find some paperwork, while the headset sits in a well formed blister that protects the headset in transit.
The Siberia V3 Prism
The Prism is still young and isn't available in a variety of colours (this is likely to change as we saw with the V2), by standard it appears to be a black on grey or greyish blue. Though considering the customisable lighting, the colour scheme of the headset itself is not a major concern and it looks great in its own respect.