Introduction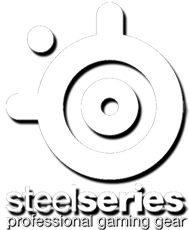 Product on Review
:
SteelSeries Siberia V3 Prism
Manufacturer & Sponsor
:
SteelSeries
Street Price
: £120 GBP
The
Siberia V3
is arguably one of the most refined gaming headsets in existence, impressing us with its lightweight comfort and good sound quality. Of course, there is also need to deliver the V3 with a USB solution, to which some will rejoice as it enters as part of the 'Prism' range, which has LED illumination that is customisable with 16.8 million colours and supported by the SteelSeries Engine 3.
Comparatively, the £105-£120 price tag is quite lofty for the Prism, £20-35 over the V3 itself. This sets the Siberia V3 Prism in its own class, one which becomes a statement of luxury and desire.
Overview by SteelSeries
For the past 10 years the Siberia brand has been synonymous with quality gaming audio. We set the bar for comfort and performance with the original Siberia (v1). The critically acclaimed Siberia v2 went on to become the number one PC gaming headset in the world.

Not ones to rest on past success, we knew the Siberia v3 would have to be an incredible headset. We delivered.]