Introduction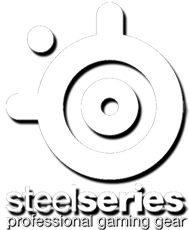 Product on Review
:
SteelSeries Siberia V3
Manufacturer & Sponsor
:
SteelSeries
Street Price
: £75-85 GBP
Since the release of the SteelSeries Siberia (V1), which changed the gaming audio market a little over 10 years ago now, the Siberia family has become one of the most iconic gaming products. The V2 really pulled out the stops and recieved worldwide acclaim extending this legacy. Over time, since its release in November 2009 there has been many editions and variations of the V2 to target specific audiences and following in the gaming and eSport scene, making the V2 headset itself become a baseline, the norm, and the one to beat. Not to be caught out, SteelSeries refresh their line of Siberia headsets and the first in our hands is the Siberia V3.
The design is definitively 'Siberia' and has been crafted with expert precision. They have improved the retractable microphone, upgraded the drivers to the latest generation of SteelSeries speaker drivers that have been refined to give a 'tournament grade' soundscape tailored for gaming. Meaning better situational awareness and separation of sound effects in game. The most noticeable change is that the V3 features no inline remote and has moved the microphone mute switch on the left side earcup. This makes the setup process significantly simpler, and easier to use for the end user who are often faced with various stages of volume management with todays devices.
Overview by SteelSeries
The Siberia Sound Legacy

For the past 10 years the Siberia brand has been synonymous with quality gaming audio. We set the bar for comfort and performance with the original Siberia (v1). The critically acclaimed Siberia v2 went on to become the number one PC gaming headset in the world.

Not ones to rest on past success, we knew the Siberia v3 would have to be an incredible headset. We delivered. ]