Introduction

Product on Review:
Stormforce FORGE Component Bundle (Ryzen 2700)
Manufacturer:
Stormforce
Street Price:
£550
Regular readers will be no stranger to Stormforce, we've visited many of their pre-built machines over the years and found them to be of an excellent quality with a great finish. Today we look at something a little different, the FORGE OC Bundle from Stormforce.
The FORGE OC Bundle comprises of an AMD Ryzen 7 2700, an 8-core, 16-thread CPU with core boost speeds up to 4.1GHz and 16GB of Kingston HyperX Fury DDR4 memory clocked at 2400MHz. Those components are then bundled with an ASUS TUF B450-PLUS GAMING motherboard utilising the B450 chipset and an ATX form factor. CPU cooling is offered up by the AMD Wraith RGB cooler which we'll test for noise and cooling ability.
Thanks to the incredible performance we've seen from the Ryzen CPUs, this bundle will almost certainly breathe new life into an older machine or give a solid starting point for someone starting a new build.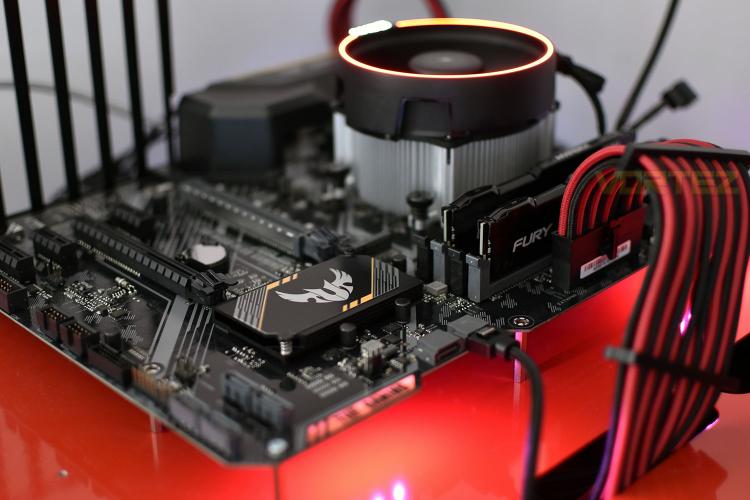 Pre-overclocked and stress tested, the FORGE OC Bundle offers an immediate start up at 4.1GHz on the CPU and 2400MHz on the RAM, allowing you to choose your own chassis, power supply, graphics card and storage solution.
Stormforce offers the FORGE OC Bundle with a three-year collect, repair and return warranty, giving you solid peace of mind for years to come.
Stormforce on the FORGE OC Bundle:
Hand-picked components are crafted together in our labs to deliver searing gaming performance. Peace of mind is assured with our pre-installed bundles with a class leading Warranty to back it all up. Overclocked & stress tested to ensure rock solid reliability, FORGE OC Bundles are the perfect heart to your new gaming rig.