High Tier - PC Builds
The High Tier guide is designed to give you excellent performance both for streaming and gaming. This guide does come at a premium over the other two tiers, but, we feel that if you'd like a pretty much no compromise system then this is what you'd want. Not to discredit the other two systems that will get the job done, this system, however, offers stronger performance in every key area.
CPU - AMD Ryzen 7 2700X
Price
£285.99 (CCL Online UK)
$319.99 (Amazon.com US)
For the CPU for this build we were initially swaying towards a ThreadRipper 1900X based system, however, after some more research, we found that the Ryzen 7 2700X offers almost as good performance - if not better in some cases, at a fraction of the cost. This currently makes the 7 2700X one of the best price to performance CPUs from AMD right now. AMD may sometime in the future release a 2800/2800X SKU, as of now though, the 2700X is their top tier 2nd generation CPU. It features the same 8 cores and 16 threads as the 2700 but it offers higher core speeds out of the box. Plus it'll overclock decently too, given enough cooling headroom. Plus it also comes bundled with a CPU cooler meaning you don't need a third party one - unless you plan on overclocking. You can read our review on the
Ryzen 7 2700X
if you require more information.
CPU - Intel i7 8700K
Price
£326.97 (CCL Online UK)
$349.89 (Amazon.com US)
The i7 8700K is a firm favourite for gamers as it offers incredible speeds and consistency, it can overclock like a champ too. It may be down on cores and threads when compared to the AMD 2700X, but it makes up for that with it's higher core speeds. Plus this variant features 6 cores and 12 threads for better multitasking and running applications smoothly at the same time. This would make it an ideal choice for not only gamers but for those gamers that want to stream their content on the big platforms. You can read our
review
, if you want to see how the 8700K performs.
CPU Cooler - EVGA CLC 240 AIO
Price
£99.99 (Currys PC World UK)
$89.99 (Amazon.com US)
The choice for a good solid performing CPU cooler is quite broad as there are a lot of great options. For the High Tier list, we've opted to with a water-cooled based AIO. The EVGA CLC 240 may not be the fanciest cooler on the market, but it will provide ample cooling for either the 2700X or 8700K. It features two 120mm fans that can push air through the radiator at a rate of 74.82CFM. The max noise level is 39.9dB so it may not be the quietest, but it will get the job done. If this doesn't look appealing we'd also suggest taking a look at the NZXT Kraken x62, it is a fair amount more than the EVGA, but it offers better cooling, quieter operation and has better lighting customisation. If you prefer air cooling, then either the Cryorig R1 or the Be Quiet! Dark Rock Pro 4 would be our choice. Both use a two fan configuration and have plenty of power to cool either CPU.
AMD Motherboard - MSI X470 Gaming M7 AC
Price
£218.99 (CCL Online UK)
$229.99 (Amazon.com US)
The MSI X470 Gaming M7 AC we believe is the perfect choice for the High Tier PC build. It offers every feature you'd possibly need and then adds some more. Some of its stand out feature include the dual-purpose M.2 shielded cooling, a 14+2 power phase combined with an 8+8 CPU power delivery system that helps provide a stable and reliable overclock. That isn't all as it supports Killer LAN, DDR4 up 64GB in capacity with speeds up to 3600MHz as well as an isolated Audio that uses MSI's Audio Boost 4 combined with Nahimic 3. You can check out our full review of the
MSI X470 Gaming M7 AC
if you'd like to do some further reading.
Intel Motherboard - ASUS ROG STRIX Z370-F
Price
£174.96 (CCL Online UK)
$179.88 (Amazon.com US)
The ROG STRIX Z370-F is a really attractive motherboard with - no surprise, a great feature set. On-board M.2 cooling, SupremeFX S1220A audio and Gigabit Ethernet are features we like very much, but it also has more in spades. If lighting is your thing, then ASUS's Aura Sync is one of the best in the business and it works will so many other none ASUS branded gear. It isn't all just show either as it also offers OC voltage control and reduced jitter thanks to ASUS's Pro Clock technology. If you'd wish to take a deeper dive into the ROG STRIXs performance, then you can read our in-depth
review
.
RAM - G.Skill Flare X 16GB 3200MHz
Price
£251.42 (CCL Online UK)
$257.00 (Amazon.com US)
The G.Skill Flare X is a kit we recommended for the Mid Tier build, and we'd say the same for this tier. It offers tight timings and low Cas latency for great performance. If you do want that extra bling, then the Trident Z RGB is the kit to opt for.
GPU - Gigabyte G1 Gaming GTX 1080
Price
£509.99 (CCL Online UK)
$589.89 (Amazon.com US)
Again we've opted for the G1 Gaming from Gigabyte, and the main reason behind this choice is the price. It costs £60 less than the ROG STRIX 1080 and £40 less than the offering from EVGA. Now there is nothing preventing you from purchasing the STRIX or EVGA, but we feel that at the moment, the G1 offers a better price to performance ratio. This could change in time, but for now, the G1 Gaming is one of the cheapest full-size 1080s that we can put the seal of approval on. You can read our reviews on the
ROG STRIX
and
G1 Gaming
to see which is the best choice for you. Whichever you opt for, they will all provide you with very smooth gameplay while running your stream.
M.2 Storage - Samsung 970 EVO 500GB
(Will work with both systems)
Price
£187.85 (CCL Online UK)
$197.99 (Amazon.com US)
For the main OS drive, we've selected the Samsung 970 EVO, this is latest in the EVO lineup from Samsung, and it's their best to date. It utilises the latest V-NAND flash memory and Phoenix controller for great, long-term reliability. The 970 EVO is fast too, it boasts speeds up to 3400MB/s read and 2300MB/s write, so it will keep up with anything you task it with. You can see how the 970 EVO performed in our
review
if you're still undecided.
If you'd like to save some money and get performance very close to the 970 EVO, then we'd suggest looking at the XPG SX8200.
HDD Storage - Seagate Barracuda 2TB
Price
£52.95 (CCL Online UK)
$59.99 (Amazon.com US)
We offered this choice for the Mid Tier build, and we stand by that for the High Tier as well. It offers great price to performance and still gives you plenty of space for all your gameplay clips and recordings. If you need more space, then the Seagate 4TB Barracuda 7200RPM would be a good choice. But at more than 2x times the cost, it is quite pricey. Because of that, it makes more sense to opt for two 2TB variants. It would take up more room in your system, but if that doesn't matter to you, then it will save you some money if you need the extra storage.
Power Supply - EVGA 750 GQ
Price
£91.62 (CCL Online UK)
$84.87 (Amazon.com US)
The EVGA 750GQ is a semi-modular PSU that has enough in the tank to run this system while providing enough headroom to add any upgrades down the line. With 750W available and a Gold Plus 90% efficiency rating, you can be sure that this power supply will keep your system running, even during intense gaming and streaming. It also has an ECO fan mode for almost silent operating when not under direct load, and it makes use of Japanese capacitors for solid reliability.
Case - Cooler Master MasterCase H500P Mesh
Price
£134.99 (CCL Online UK)
$149.99 (Newegg.com US)
This might seem like a controversial choice for some as Cooler Master didn't get off on the right foot with the original H500p. This revised model fixes all the issues that plagued the original H500p. This Mesh model offers improved airflow thanks to the open air mesh design at the front and cooling cutouts at the top. The H500p Mesh also brings a full-length PSU shroud to the table as well as a clever cable management system. Plus the interior is well thought out and spacious enough to fit all the components in this list. If the H500P Mesh isn't for you, then we'd suggest you take a look at either the Corsair 460X RGB or 570X RGB. Priced at £115 and £170 respectively, they both offer impressive cooling as well as great RGB integration, a full PSU shroud and tonnes of tempered glass. You can read our
review
on them to find out more. If these options are a bit too costly, then the Meshify C we selected for the Mid Tier guide would be a great choice. One small problem that case does have though - depending on your CPU cooler choice, is the CPU cooler max clearance. So keep that in mind.
Operating System - Windows 10
Price
£83.95 (CCL Online UK)
$99.99 (Newegg.com US)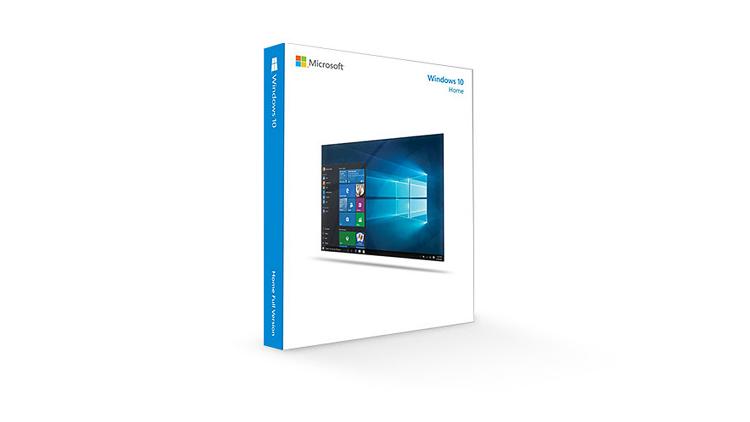 With this tier PC build, you'll need an operating system to run everything. For the OS we'd pick Windows 10 Home 64-bit as it offers everything you need and more.
Total PC Builds Cost

AMD System
UK £1,917.74
US $2,079.79

Intel System
UK £1,914.69
US $2,059.48

Our High Tier guide will allow you to not only game very smoothly but also to stream and perform other tasks at the same time. This means that you can enjoy your game without having to worry about background applications slowing you down.
*Note - All prices in the article are correct as of the article upload date. These prices do fluctuate meaning the parts cost could vary over time.