Closer Look: GIGABYTE GA-AX370-Gaming K7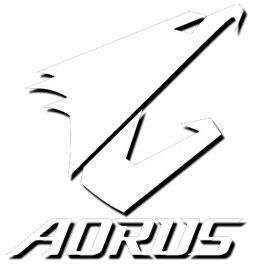 Product on Review
:
AORUS GA-AX370-Gaming K7
Manufacturer & Sponsor
:
GIGABYTE
Street Price
: £214.99 GBP / $229 USD
Technical Specifications
Here we have what is likely to be the most visually striking motherboard in regards to RGB LED lighting, and yet is the lowest priced of the bunch, as it is available for around £215. The AX370-Gaming K7 has many similarities with the
Gaming 5
motherboard, aside from some aesthetic and lighting differences, it has a whole host of impressive features. Doubling up on pretty much everything including dual BIOS, dual ALC 1220 audio, dual LAN (Intel/Killer). Though unfortunately, along with the ROG CH6H it doesn't feature 2x M.2 slots. It does however feature a NVMe socket, but if you wanted to use this, it shares its PCIe lanes with the M.2 slot, meaning that you can only use one, or the other. Of all the motherboards we are looking at today, this is the only one which features SATA Express connectivity, despite some suggesting that this technology is 'dead in the water', there may be some that want this connection type, though most would have preferred an additional M.2 slot.
The AX370-Gaming K7 is in an all black design with additional lighting above the rear IO. There is RGB lighting between each of the memory DIMMs as well as the unique Accent LED swappable overlay.
The Gaming K7 uses a 10 phase power delivery system, and also features large aluminium heatsinks. On the left you will see the RGB LED header for the AMD fan, beside the 8pin EPS socket is a 4pin fan header. On the right there are 2x 4pin fan headers.
The DIMMs feature as part of GIGABYTE Fusion RGB lighting, and also feature some steel armour. Alongside the DIMMs there are 2x USB 3.1 G1 headers (one of which feature DAC-UP for clean, boosted power), 2x 4pin fan headers, one of which features 2A output for a water pump.Behind the fan headers there is a 2pin temperature sensor header, and on the right of the 24pin ATX socket there are buttons for Clear CMOS, Reset, OC, and power. Of course, we couldn't miss the etched Accent LED acrylic overlay which can be customised and swapped out.
The Gaming K7 affords 8x SATA 6Gb/s 2x SATA Express, and a single NVMe socket.
The front panel headers are all blocked together and colour coded in the bottom right corner, behind the block is a Clear CMOS header, while immediately to the left is a trio of 4pin fan headers (one of which is a 2A pump header), as well as a header for a temperature sensor. On the left most side there is a Debug LED and a set of 4x diagnostic LEDs.
The Internal I/O gives users an internal HD audio header, Dual BIOS switches, an RGBW LED strip header, TPM connectors and 2x USB 2.0 headers.
The M.2 slot is positioned underneath the primary PCIe x16 slot and features PCIe G3 x4 32Gb/s bandwidth.
The rear I/O features a universal PS/2 port, 2x DAC-UP USB 3.1 G1, 4x USB 3.1 G1, 3x USB 3.1 G2, 1x USB 3.1 G2 Type C, a HDMI 1.4 port, 2x RJ-45 LAN, an optical SPDIF out alongside multi-channel audio jacks.