Introduction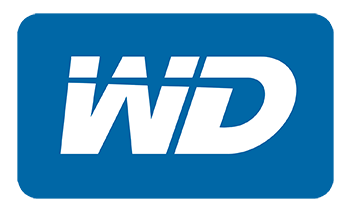 Product on Review:
Western Digital Black SN750 EKWB
Manufacturer:
Western Digital
Street Price:
500GB – GBP £149.99 / USD $149.99
1TB - GBP £255.00 / USD $279.99
2TB - GBP £499.00 / USD $529.99
In January, the storage giant Western Digital introduced their fastest ever consumer-grade storage drive, the
WD Black SN750.
We reviewed it and saw it trading punches with the likes of Samsung, Corsair and XPG's best; certainly no small feat. Western Digital also promised an edition featuring a bulky heatsink, designed in collaboration EKWB, a behemoth within the watercooling industry. Today we get our hands on the new model.
Aside from a stylish black heatsink, nothing much changes. Obviously there's a price premium for the heatsink, at £15 for the 500GB, £16 for the 1TB and £25 for the 2TB ($20, $30 and $35 USD, respectively). We don't know why the price premium increases as you move up each capacity step, as the heatsink is identical across all three drives, but that's that. We also lose the 250GB drive if you wish to keep the heatsink but that's likely because it would, using the data available to us, then be far too close to the 500GB model without a heatsink. The choice then would almost undoubtedly be to take the double capacity instead of a stylish cooling solution.
One thing that's for certain is that Western Digital and EKWB collaborating on this drive has improved the appearance no end. The heatsink looks sleek and stylish.
As we're sure everyone knows by this point, M.2 NVMe drives can run incredibly hot with their 3GB/s+ read and write speeds and insane IO performance, so we'll set about testing the drive against the non-heatsinked version and also take temperature measurements to see how well the EKWB engineers have done in their design.
Western Digital on the Black SN750 EKWB:
The WD BLACK™ SN750 NVMe™ SSD delivers top-tier performance for gaming and hardware enthusiasts who are looking to build or upgrade their PC. Available in capacities up to 2TB, the WD Black SN750 NVMe SSD rivals some of the best performing drives on the market to help give gamers that competitive edge.