Introduction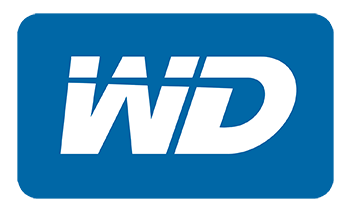 Product on Review:
Western Digital Gaming Drive
Manufacturer:
Western Digital
Street Price:
2TB: GBP £85.49 / USD $89.99
4TB: GBP £121.49 / USD $129.99
Back in 2013 Sony launched the PlayStation 4, the original launch model sported only a 500GB hard drive which can very quickly become clogged up with some of the AAA titles of today. That's where today's review sample steps up to the plate. Available in both 2TB and 4TB capacities, the Western Digital Gaming Drive offers users the ability to store roughly 50 or 100 extra games (averaging games at 35GB) with a simple setup process.
The WD Gaming Drive is compatible with all models of the PS4 and PS4 Pro and arrives in a stylish black and blue enclosure. The casing measures in at 110mm x 82mm with the 2TB being 13mm thick and the 4TB at 21mm. Western Digital have developed the enclosure to provide durability and shock resistance for proper long-term reliability, all of which is backed by a 3-year warranty.
Of course, since the initial launch, Sony have addressed the issue of limited storage space with 1TB and 2TB models available, and they also offer the ability to swap out the HDD for a larger model. However, that option comes with a couple of pitfalls, one of which is the process of reinstalling the console's operating system and the other being that the existing HDD will likely go to waste. Western Digital's solution aims to offer a much less problematic solution while also allowing you to take your games library with you.
Priced at £85.49 / $79.99 for the 2TB model and £121.49 / $119.99 for the 4TB, they arrive to market priced at roughly 25% more than models not specifically designed for the PS4. Let's test out the simplicity of setup and transfer speeds to see how it stacks up.
Western Digital on the Gaming Drive:
With the WD Gaming Drive, you can quickly and easily expand the capacity on your PS4™ console by up to 4TB to conquer boundless new worlds.