Closer Look
The acrylic is translucent rather than transparent. This has the effect of refracting the LED light out to the edges instead of uppermost. Should you wish there is no reason why you couldn't have the full acrylic on show but you should be mindful it is not polished up like glass.
Removing the aluminium top plate and acrylic we are left what is in effect the older style GTX680 block from XSPC.
Instead of screwing your fittings directly into the copper as with many other waterblocks, XSPC make use of an cetel multi block. Polyoxymethylene, to give it its correct name used throughout many components thanks to it being stainless, very stiff, and durable. If you think that plastic is prone to destruction, consider that the M16 rifle stock is also made from acetel!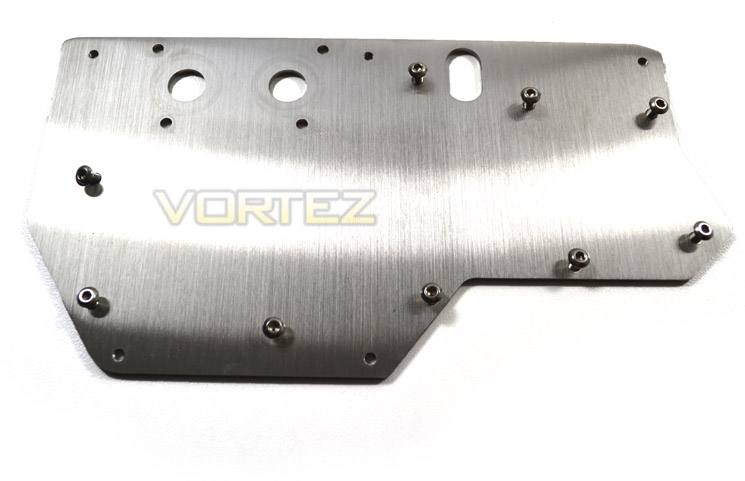 We had major concerns about the mid-plate as looking very much like aluminium, it could cause corrosion problems. Galvanic bimetallic corrosion is the process of mixing two dissimilar metals that are bridged by an electrolyte, in this case water, then there is risk galvanic corrosion could occur. XSPC have however assured us the mid-plate is
stainless steel
which is a relief.
Note: We recommend to always use a good corrosion inhibitor when building a watercooled setup, regardless of whether the metals are very close in the metallurgy table.
The main unit is full copper which is brushed on the areas where water does not pass and a dull mirror finish where it does.
Once again, machining marks were clearly visible although undetectable to the touch so wouldn't effect water flow.
An area which will effect flow is the GPU cooling point. The fins are tightly spaced to increase the cooling area and will assist in dissipating the heat effectively.