Performance Testing
Setup, Design & Observations
The Zalman ZM-M600R is quick and easy to setup due to having no need for additional software, DPI and polling rate can be set on the mouse itself and takes little time to do. Though, making these adjustments on the fly or in game can be a little tedious as it requires lifting the mouse. The button on the back of the mouse is actually a 'browser back' button, rather than a DPI switch, which is a shame as it would have been more useful as such, especially when you consider that the appeal of this mouse is to have no additional buttons, the luxury of a 'back' button is almost pointless. Despite that it is easy to press and can be used as an additional key in game.
In the hand, it feels very good quality, and as it is rather small in stature, the 90g makes it feel that little more heftier than you would expect. Using a palm grip felt fine, though many that prefer this type of grip may find it too small as it will only give space for your thumb, index and middle finger, though if you use a claw grip of finger tip grip, you may find that the shape of this mouse is ideal. The clicking of the mouse buttons and the scroll wheel feel good, giving a nice tactile feedback without being too strong or light.
At the front, the LED lighting is rather vibrant and bright, each colour looking solid and rich, though the RGB lighting for the rear Zalman logo is rather washed out and you can only make out which hue is being used when it is dark. The lighting isn't customisable either which is a shame, though these are the limitations when you run with no software.
There is a form of customisable functions by creating and editing different firmware, to do this one is required to get the firemware you wish to swap to, hold the back button on the mouse, then press 3 of the front buttons together (while still holding the back button). This will enable the mouse to register as a storage device, where you can then manually change, replace or update the firmware. This process seems rather sketchy and long winded putting many users in the dark with anxiety over having control of the firmware, though more knowledgeable users may welcome this function.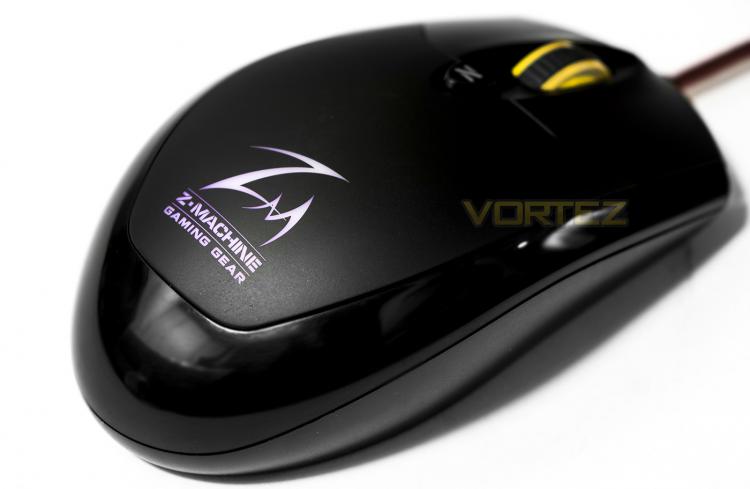 Performance
Testing the mouse out in DOTA 2 at 4000 DPI, we get an accurate pointer, reliable and flawless in its tracking. Testing it our on matte paper displayed similar results, but we found that it didn't do so well on and glossy or coloured surfaces. This is true for many optical sensors however and it is best paired with a plain black fabric mouse pad. In CS:GO, we found that the button clicks reacted quickly and the movement is smooth, flowing well with a well balanced central mass.