Introduction
Product on Review
: ZBOX Nano AQ02 Plus
Manufacturer & Sponsor
:
ZOTAC
Price
: £424 GBP / $500 USD
Prolific in the graphics card arena, ZOTAC are also known for their passion in the mini-ITX motherboard and mini PC markets too. The ZBOX is a product-line which has been an extremely successful avenue for the brand and today we are to look at ZOTAC's second quad-core ZBOX nano mini PC.
ZOTAC's AQ02 is housed inside the palm sized nano enclosure. Compared to the AQ01, the AQ02 has the upgraded AMD A8-5545M APU which delivers AMD Radeon HD 8510G graphics. This CPU is quad-core and rated at 2.7GHz, the question is – can such a condensed computer system really offer enough processing power for a home-theatre configuration?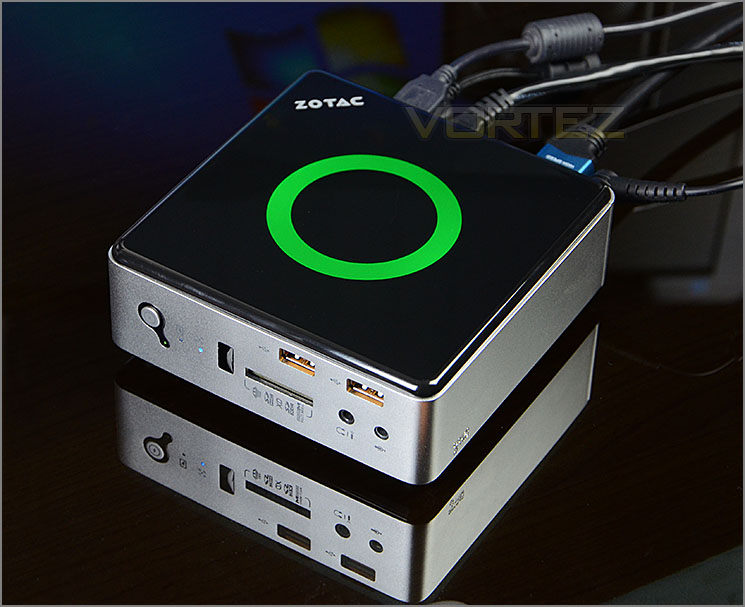 About ZOTAC
Established in 2006, ZOTAC is the world's largest and most innovative manufacturer of graphics cards, mini-ITX motherboards and mini-PCs. ZOTAC system components, and mini-PCs can be found in all continents around the globe.

Derived from the terms "zone," for being distinct in the PC components and systems business, and "tact," for our superior skill, experience, quality and manufacturing capabilities. Combined, "ZOTAC," represents technological strength and experience blended with a fresh approach on the industry's ever-changing needs.