Thecus N5550 Review
Posted on: 24.04.2013 22:21:05




Product on Review: Thecus N5550
Manufacturer: Thecus
Street Price: £460.76 (at time of review)

With many different companies releasing NAS (Network Attached Storage) products, it takes something special these days to catch the eye of the consumer. With many different offerings packed with features, brimming with style and now very affordable, how does a company differentiate themselves from the competition?

Thecus, who were founded in 2004, had the vision of becoming industry leaders in digital storage technology. Fast forward to today and Thecus are exactly that. In a sector with huge names that dominate the market, Thecus can be proud of what they have achieved over the past 9-10 years. One model in particular has caught the eye which has tons of features, oozes style and screams quality, but how will it do in our tests?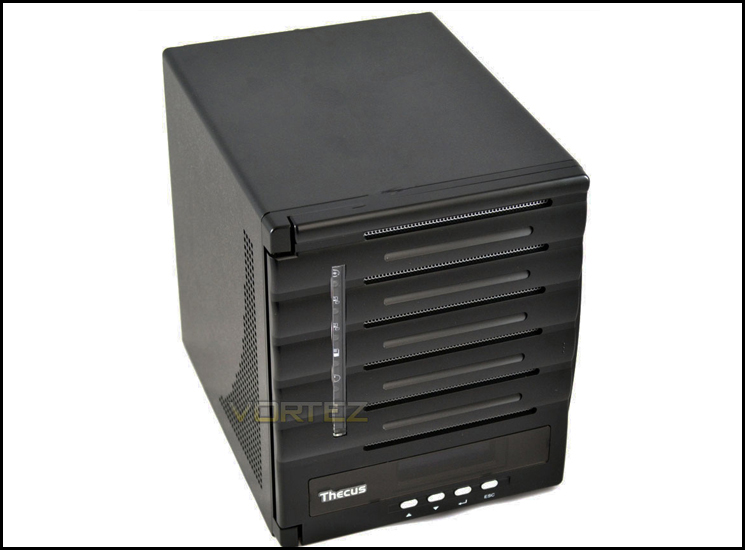 Today we are taking a look at their 5 bay SMB (Server Message Block) NAS system, the Thecus N5550.

About Thecus



Digital storage is our life. The entire Thecus team is passionate about what we do, and it shows. Our support for our products doesn't stop at the sale. With numerous online and offline resources, Thecus stands behind each and every one of its products. With a goal to optimize every part of the user experience, Thecus continues to set new standards for excellence in the world of digital storage. We invite everyone to experience the quality, reliability, and ingenuity that goes into each of our products.






---